TOUR CODE ZOOMEL
VICTORIA
01 APR 2020 - 31 MAR 2021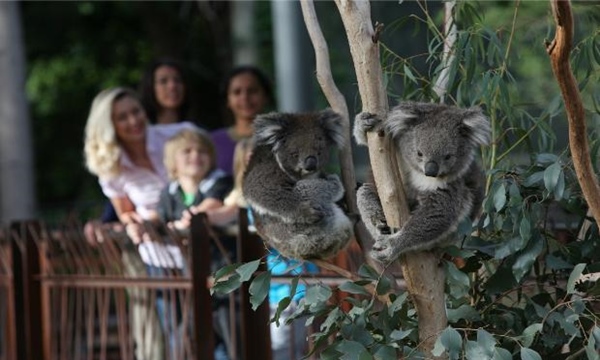 PRICE FROM MYR
112.35
/PERSON
Print Trip Details
INTRODUCTION
Journey through a world of wildlife in the heart of Melbourne Over 320 species from around the world can be found in a natural setting just five minutes from the city centre. Stroll through the lush Asian and African rainforests, where tigers roam and monkeys swing from tree to tree. See eye to eye with Orangutans in their special elevated exhibit and walk the Trail of the Elephants. Spy unique native wildlife in the Australian Bush setting and head into an underwater world showcasing playful penguins and seals!
HIGHLIGHT
See majestic Asian Elephants, sleek Sumatran Tigers and Orang-utans swinging through the trees. Visit the Gorilla Rainforest, or see koalas and kangaroos in our Australian bush setting. And discover our exciting new interactive exhibits designed especially for kids. You will get the chance to learn all about our animals, our fight to save wildlife from extinction and what you can do to help.
TERMS & CONDITIONS
12FLY.COM.MY (Malaysian Harmony Tour & Travel Sdn Bhd) reserves the right to change the ticket/admission prices and validity, block-out dates and designated day dates without prior notice.
Advance booking required at least 10 working days before departure.
12FLY.COM.MY will issue service e-voucher/travel voucher on behalf of suppliers. Or suppliers will provide service e-voucher/travel voucher.
Guests need to present the service e-voucher/travel voucher to redeem the purchased tickets/admissions.
Service e-voucher/travel voucher are non-transferable, non-exchangeable, non-refundable, not for re-sale and are revocable.
Tickets/Vouchers only allows for a one (1) - time use only. If it is determined by supplier that there are multiple copies/usages of the ticket/vouchers, usage of the ticket will be denied. In the event of any dispute, a final decision shall be made based on our electronic record.
Any resale of tickets/vouchers is strictly prohibited unless authorized in writing by supplier. Supplier reserves the right to invalidate tickets/vouchers in connection with any fraudulent/unauthorized resale transaction, without refund or other compensation.
Admissions to the attractions are subject to the individual attraction's rules and regulations.
Supplier reserves the right to amend or add to the terms and conditions at any time without prior notice.
A re-issue fee of RM 50.00 per booking will be imposed for any amendment made after voucher issued.
No shows or cancellations less than 7 days notice are subject to 100% cancellation fee.