TOUR CODE ACKHC
AUCKLAND, NORTH ISLAND
21 OCT 2019 - 18 OCT 2020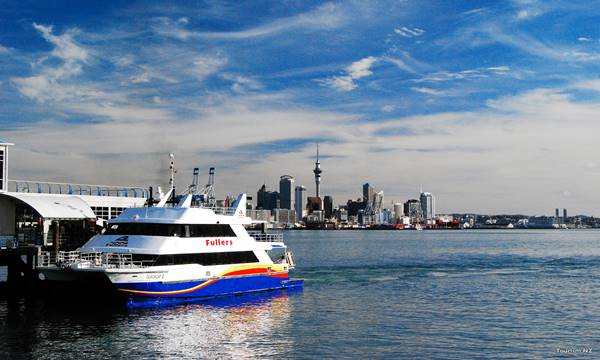 PRICE FROM MYR
163.40
/PERSON
Print Trip Details
Trip Inclusive
1.5-hour cruise of the Auckland Harbour
Expert local commentary
Morning or afternoon tea
INTRODUCTION
Escape the city centre bustle and cruise the sparkling waters of Auckland's beautiful Waitemata Harbour. Perfect if you have a tight itinerary, the tour offers the best view of four major Auckland icons - the Harbour Bridge, Rangitoto Island, Bean Rock and the Sky Tower- and much more!
HIGHLIGHT
Learn about these iconic landmarks as you sail past:
North Head - North Head guards the entrance to the harbour, and was made into an artillery battery in 1885 to defend Auckland from invasion. It has several remaining gun emplacements and military tunnels to explore - not to mention great walks and views of the harbour.
Bean Rock Lighthouse - Situated at the entrance to the Waitemata Harbour, this historic lighthouse was built in 1871. Its small hexagonal cottage provided accommodation for a resident lightkeepeer - which became unnecessary when the light became automatic in 1912.
Rangitoto Island - Rangitoto Island erupted from the sea in a series of dramatic explosions roughly 600 years ago, but the volcano is now dormant. The summit offers spectacular 360-degree views of Auckland and the islands of the Hauraki Gulf.
Auckland Harbour Bridge - This iconic bridge opened in 1959 and took over 200 workers nearly four years to build. It originally had only four lanes, but as traffic increased, two more (one on each side) were added later. If you're feeling adventurous, you can climb or bungee jump off the bridge with adventure company AJ Hackett.
Devonport Naval Base - The naval base in Devonport dates back to 1840 when William Hobson, then-Governor of New Zealand, arrived on the HMS Herald and established Auckland as New Zealand's (short-lived) capital. Today the base is an important administrative centre for the Royal New Zealand Navy.
Chelsea Sugar Refinery - Chelsea Sugar, one of New Zealand's iconic food brands, has been producing sugar at this refinery in Birkenhead since 1884. Today the company produces 200,000 tonnes of raw sugar each year. The factory is situated in a beautiful privately-owned park, which is open to the public.
Westhaven Marina and the Viaduct - The largest marina in the southern hemisphere, Westhaven can accommodate up to 1,800 boats. Nearby, the Viaduct Marina is home to many superyachts, and lined with bars and restaurants, plus the Voyager New Zealand Maritime Museum.
TERMS & CONDITIONS
This Day Tour is operating by Fullers Auckland.
Advance booking required at least 10 working days before departure.
Tour are subject to availability.
12FLY.COM.MY will issue service e-voucher/travel voucher on behalf of suppliers. Or suppliers will provide service e-voucher/travel voucher.
Guests need to present the service e-voucher/travel voucher to redeem the purchased tickets/admissions.
Service e-voucher/travel voucher are non-transferable, non-exchangeable, non-refundable, not for re-sale and are revocable.
Tickets/Vouchers only allows for a one (1) - time use only. If it is determined by supplier that there are multiple copies/usages of the ticket/vouchers, usage of the ticket will be denied. In the event of any dispute, a final decision shall be made based on our electronic record.
Any resale of tickets/vouchers is strictly prohibited unless authorized in writing by supplier. Supplier reserves the right to invalidate tickets/vouchers in connection with any fraudulent/unauthorized resale transaction, without refund or other compensation.
Admissions to the attractions are subject to the individual attraction's rules and regulations.
Supplier reserves the right to amend or add to the terms and conditions at any time without prior notice.
No shows or cancellations less than 7 days notice are subject to 100% cancellation fee.