#1 A Pop of Colour for Her
The Christmas season is all about festive colours that embody the joy and happiness surrounding the season. But Bata understands the working woman's need to keep her colours understated and elegant, so she can look the part for both the office and the office Christmas party.
This embroidered series are chic and provide just the right pop of colour that will keep any leading lady in a festive mood, whether she's stuck doing overtime in the office or catching up with her friends.
#2 For the Weekend Warrior Queen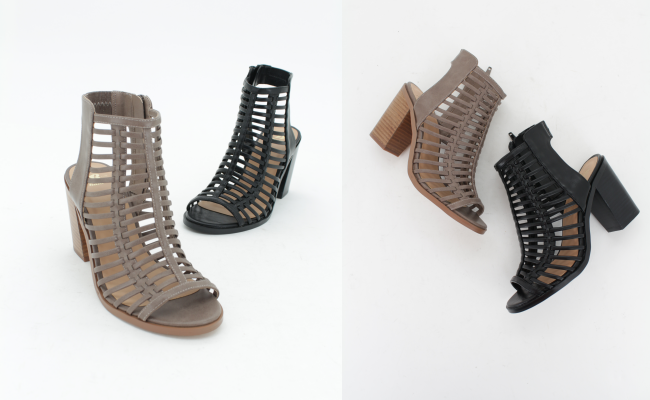 After a taxing week of finalizing year-end reports and tying up loose ends before Christmas Day, it's only right to look forward to a fun-filled weekend with your friends and loved ones.
Attack the weekend in style with these gladiator heels, without compromising comfort. It doesn't matter what you have planned – be it a night out dancing with your girlfriends, brunch with your husband or date night with your significant other – these heels are sure to keep you looking stylish and confident.
#3 For the Sophisticated Gentleman

A man can never have too many dress shoes. But, if you had to pick just one or two, be sure to select a timeless design. For the festive season, Bata leaves men spoilt for choice with its variety of classic silhouettes for men's shoes. Oxfords or Brogues? Why not both?
The menswear this festive season features darker, classic tones such as dark brown, navy and black, making it easy to pair with almost anything in your closet. Lace up and show up looking like a boss in one of these beautifully designed dress shoes.
#4 For His Long Weekend

We love our long weekends, especially if it means extra time to spend with our friends, family and loved ones. And let's be honest, no one wants to be too dressed up for the weekend.
Opt for these simple yet stylish loafers, available in a variety of neutral dark tones to pair with any outfit. These comfortable loafers are perfect for a weekend at the mall with family, movie night with boys, or even a casual brunch date with your significant other. Day or night, these loafers will keep you looking stylishly casual throughout the weekend.
#5 For Your Little Princess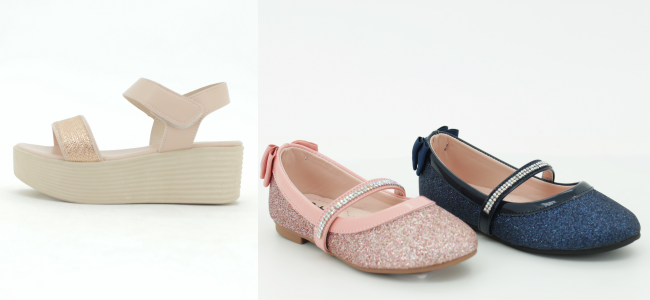 Bring a little sparkle into her life, just as she brings into yours, with these beautiful little ballerina flats.Whether its for the upcoming family Christmas party, a mother-daughter weekend, or even just a trip to the mall, these pretty darlings are sure to make your little princess feel special.
For a slightly more casual look, go for the open-toed mini platforms for her instead. But never without the sparkle in her step!
#6 For His or Her First Adventure

The school holidays are always a highly-anticipated season as families plan for fun-filled excursions or picnics for the whole family, or even weekend getaways to new and exciting places. Whatever the plan, for your child, its always a new adventure, so make sure he or she is prepared and comfortable for it with these Bubblegummers shoes.
From sporty sneakers to casual slip-ons, this season offers some very comfortable options for your child to freely play and explore his or her surroundings, making new discoveries and broadening their imaginations, whilst spending quality time with you.
From 11 December till 31 December 2017, spend RM120 in Bata stores and receive a special gift of Travel Adaptor.