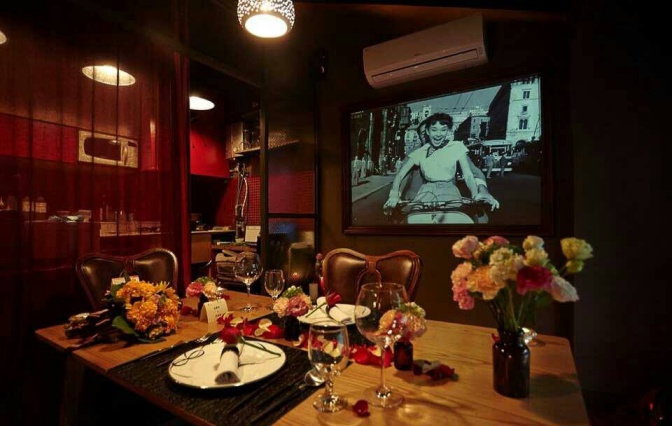 (Photo Source)
Imagine having the whole shop to yourself while you are dining, exercising or even getting your hair and nails done. Dream no more because this is now an upcoming popular culture in Korea! 
Apparently, more people these days are looking for a more personalised and customised private services. These shops only accept one customer or one table per session and these one-to-one services are considered as the 'new luxury' due to the growing preference of alone time among customers these days. Even though it does cost slightly more than stepping into a public shop or restaurant, some individuals do prefer the privacy and the personal attention from the owner.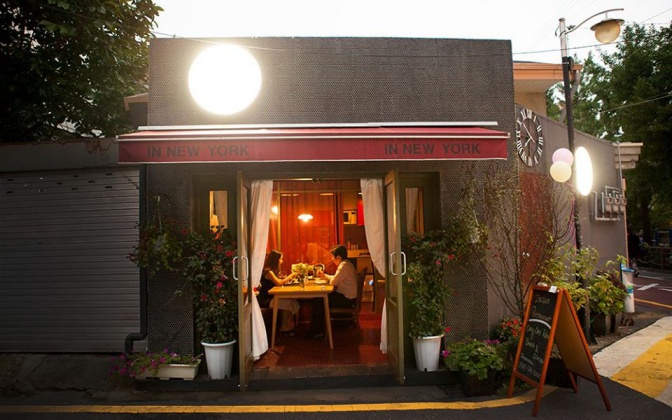 (Photo Source)
'In NewYork' is one of the pioneer for one table restaurant. The owner and head chef, Kang Young-dae started this concept in 2004 at his garage. He never knew that it could be a success. The restaurant offers dinner on weekdays while brunch and dinner on weekends. Majority of his guest are young couples on a romantic date night looking to have some quality time together. 
These restaurants usually serves pretty simple dishes but the quality of the food is up to standard as mostly fresh ingredients are used and customisable to your likings. These places are small and do expect one-man-show as many of these owners work alone to reduce cost of paying employees.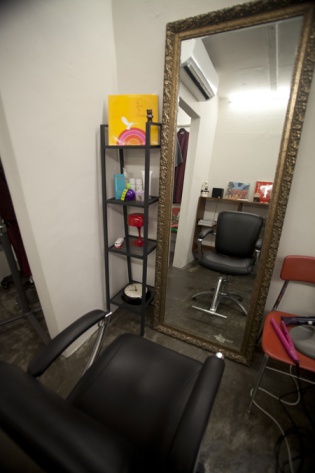 (Photo Source)
The beauty industry seemed to have picked up these private services too. Kim Mi-young, owner of 'By the Cut' hair salon serves only on customer at a time. Thus, no waiting time and you have the stylist all to yourself the entire session. Kim also said that it's easier to learn about her customer's hairstyle preference when she is able to concentrate fully on one customer.  
Of course, call-in reservations or appointments are highly necessary.
Here're a few places that will serve only you:
Restaurants 
In NewYork (One Table Restaurant)
7 Eonju-ro 159-gil, Gangnam-gu, Seoul, Korea
02-541-1373
Price begins from: 55,000 won (brunch) and 110,000 won (dinner)
Dal Kitchen (Vegetarian Style)
8 Seogang-ro 11-gil, Mapo-gu, Seoul, Korea
010-4711-2874
Price begins from: 20,000 won (dinner)
Salon
By the Cut (Hair Salon)
21 Donggyo-ro 30-gil, Mapo-gu, Seoul, Korea
02-337-3314
(Content Source)
 

About Author

JQ Lee talks and writes for a living. That's because she loves sharing interesting things to the world. With a Degree in Communication and Media Management, this petite Gen-Y will not stop chasing her passion in writing and broadcasting. She dreams to host a travel show and be a radio announcer someday, hopefully soon.

Stalk this wacky fair Asian girl at www.jqtalks.com, Instagram and Twitter (@jqleejq)