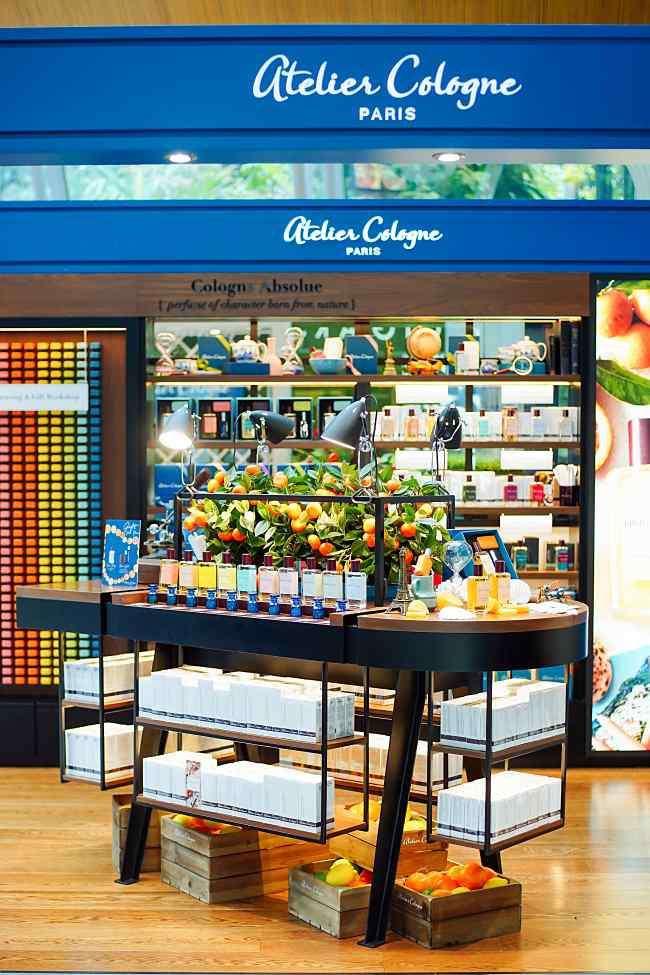 Atelier Cologne Travel Retail Asia Pacific is pleased to announce the Southeast Asia airport debut of its pop-up concept at Kuala Lumpur International Airport (KLIA). In collaboration with Malaysia Airports and Colours & Fragrances (C&F) under DR Group, the pop-up is now officially open till end February 2019 for arriving and departing passengers through the Satellite Building at KLIA.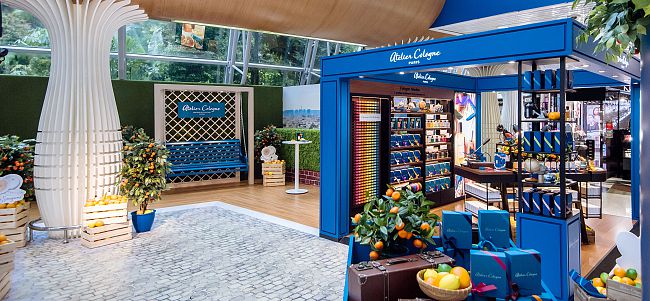 Inspired by Atelier Cologne boutiques found around the world, the pop-up gave cologners a preview into the maison's trove of treasured emotions and powerful memories captured through the brand's wardrobe of Cologne Absolues. Cologners mingled over canapes and refreshments as they discovered more about the brand's history, the scent and stories behind each unique fragrance as well as a personalised fragrance profiling session conducted by Atelier Cologne fragrance experts to discover their very own scent. Cologners were also given the opportunity to customise the leather case of their 30ml fragrance bottles with their name or initials at the gift and engraving workshop.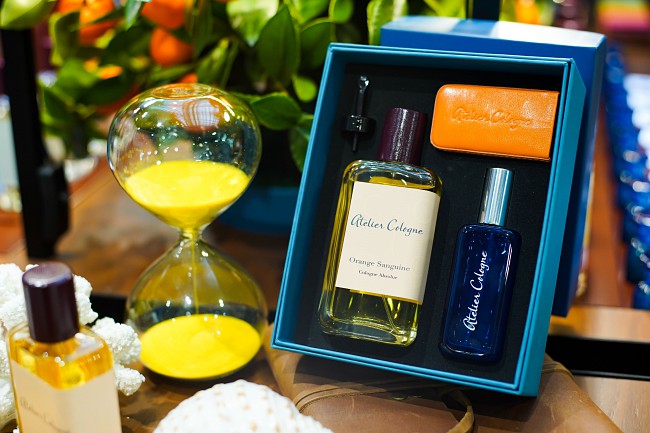 Clad in Atelier Cologne's signature Venetian blue, the pop-up reveals co-founder, Sylvie Ganter's innate vision and talent for interior design and architecture. Similar to all Atelier Cologne boutiques around the world, the pop-up is furnished with vintage consultation tables, lamps, stools, an engraving machine and decorated with citrus plants, setting the stage for unique individual fragrance discoveries. A gift and engraving workshop is also offered to customers, allowing them the unique experience of personalising the leather case (available in over 10 different colours) of their perfume bottles with a name, initials or even a message. This customization service can be completed on-site with within a few minutes.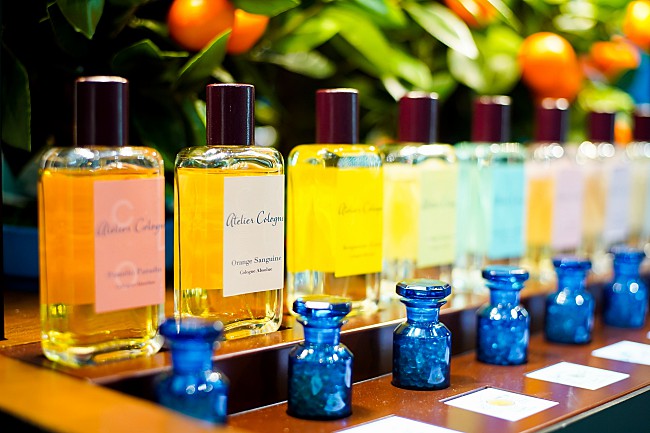 The Atelier Cologne pop-up also brings cologners through an immersive olfactive discovery of its well-loved signature cologne absolues - Orange Sanguine and Pomélo Paradis. The elements of the fragrances are brought to life at the pop-up through the use of a huge pillar wrapped to look like a citrus tree, tastefully displayed citrus plants and objects that are associated with each fragrance story tastefully placed around the pop-up.
Orange Sanguine, a refreshing blend of freshly cut blood oranges, fragrant geranium from China and sandalwood from Australia, the fragrance is meant to transport the wearer to a blissful moment they would want to revisit.
Pomélo Paradis, a combination of pink pomelo, rose essence from Bulgaria and vetiver from Haiti, the scent is reminiscent of first loves – a pure and sweet delight mixed with the adrenaline of anticipating the next meet.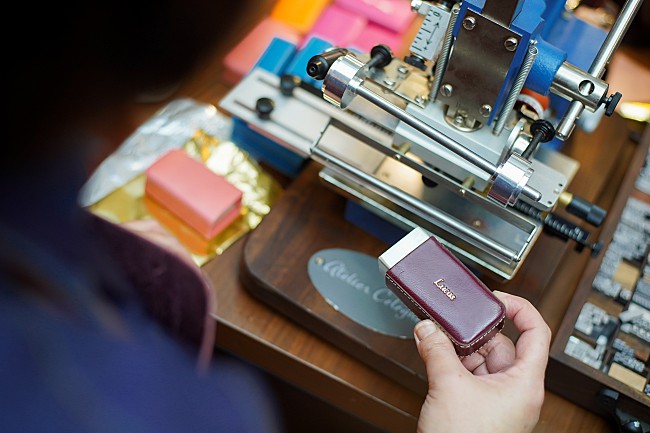 The Atelier Cologne airport pop-up is now available to all cologners and travelers at KLIA till end of February 2019. For more info, visit https://www.ateliercologne.com