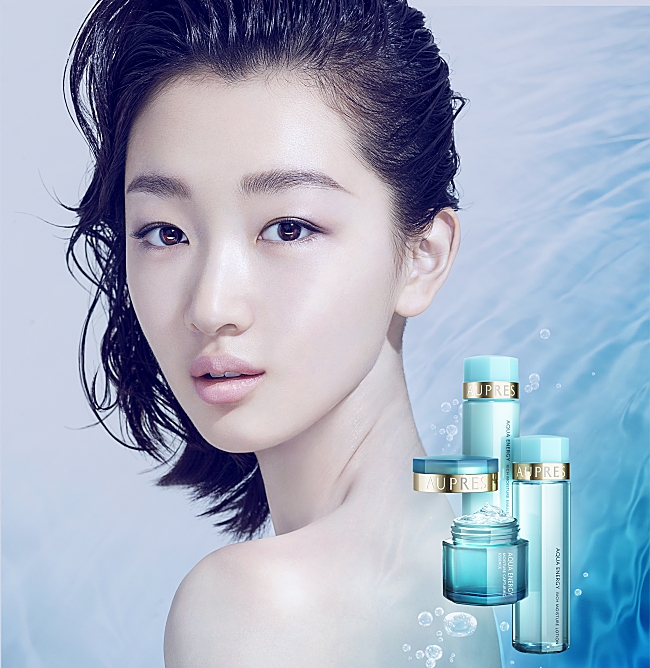 Zhou Dongyu, an up-and-coming Chinese actress, has been appointed as the ambassador for AUPRES AQUA ENERGY.
AUPRES is proud to introduce a whole new revolutionary moisturizing line this season – AUPRES AQUA ENERGY.
The signs of dehydrated skin are usually easy to spot on skin's surface but in fact, the issue begins deep in the skin at a cellular level. AUPRES discovered that the harsh internal and external stresses of the urban environment and lifestyle agitate skin's inner "dry, heated cells", thus, reducing its moisture retention ability.
The AUPRES AQUA ENERGY is specially formulated with unique Green Tea Complex to soothe agitated cells (dry, heated cells), and its exclusive Smart Moisture Complex* (SMC) that replenishes skin with the right amount of moisture while conditioning its moisture- retaining environment. This exclusive technology allows each cell to trap in moisture abundantly, allowing the skin to brim with purified moisture even when exposed to severe dryness.
With this new range, skin is able to radiate luster created from moisture purified deep inside. The AUPRES AQUA ENERGY features both basic skincare and special care products.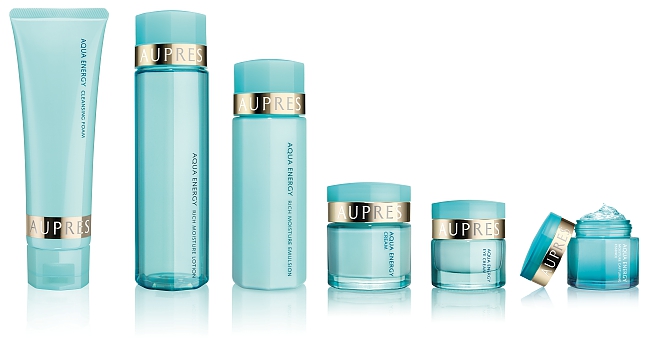 Its basic skincare consist of:
Cleansing Foam 125g – RM65
Moisture Lotion 170ml – RM80
Moisture Emulsion 130ml – RM85
Special care product includes:
[Star Product] Moisture Capturing Essence 80g – RM120
Cream 50g – RM100
Eye Cream 20g – RM100
Available in all AUPRES counters in January 2015. For more info, visit AUPRES Facebook page.