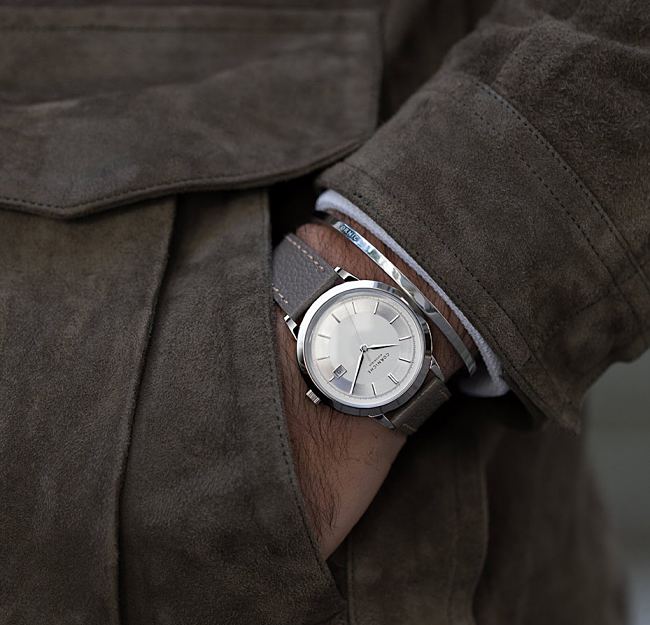 #1 Corniche Men's Historique Automatic
Classic and minimalistic for him. The Historique is a new watch made the good ol' way by Swedish brand, Corniche Watches. Drawing from the Côte d'Azur, this vintage- inspired timepiece features a mechanical movement with a date complication and 42- hour power reserve automatic movement. Tapered unpadded calf leather strap with a classic steel buckle and a two-tone dial is a nod to vintage pieces.
Price: RM2,415
#2 Corniche Women's Heritage 36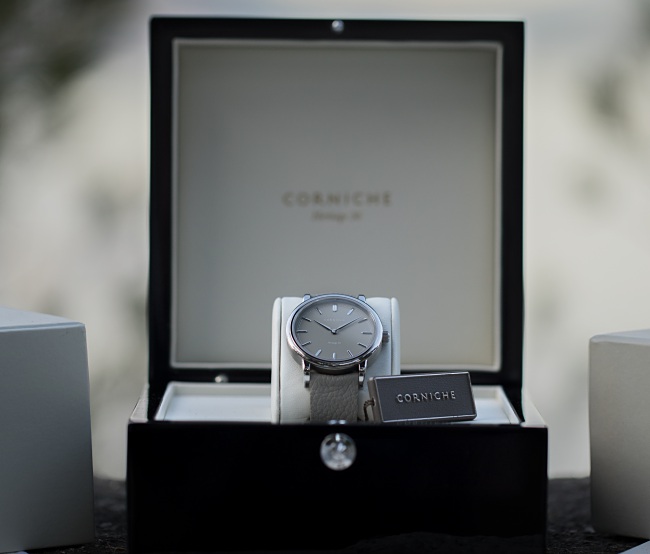 Classic and minimalistic for her. Combining the classic details of the Heritage 40 with a completely revamped case and a brand new creamy Taupe dial, the Heritage 36 is a sleeker and more elegant version of its male counterpart made for women. Corniche's first ladies' watch has an extremely soft calfskin strap secured with a butterfly-style clasp for ultimate comfort. Pointed hour markers and delicate dauphine hands ensure the perfect proportions.
Price: RM1,680
#3 March La.b Seventy (Unisex)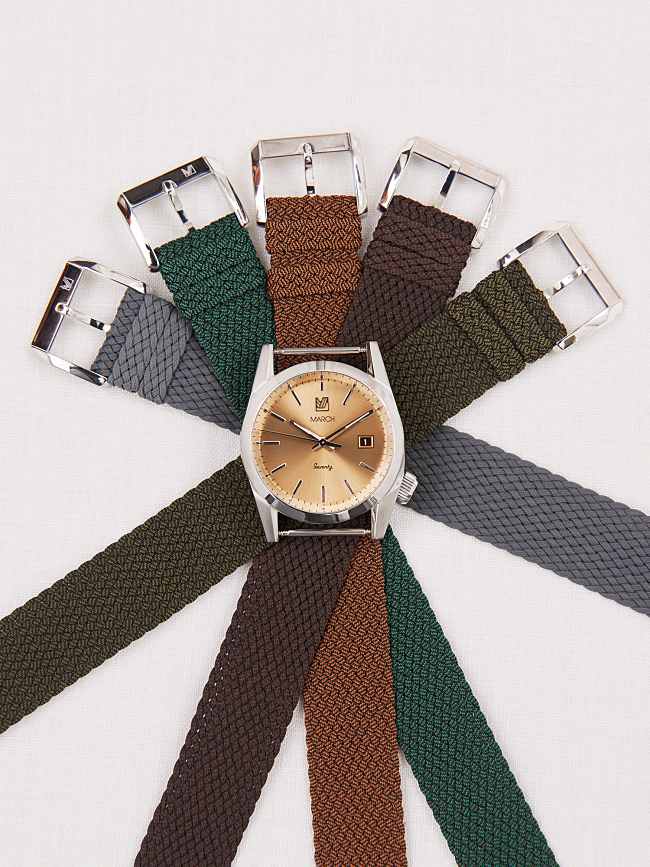 For the hip and vibrant. Based in L.A. and Biarritz, France, The new Seventy from the MARCH collection is March La.B's AM69 reimagined with a stripped back dial in gold complemented with silver hands. Dedicated to active and refined young people, Seventy features changeable Perlon watch straps in an array of colours for any outfit. With water resistance up to 100 metres, this is ideal for the water-sport enthusiasts out there.
Price: RM1,325 to RM1,485
#4 Laco Friedrichshafen Bronze (Male)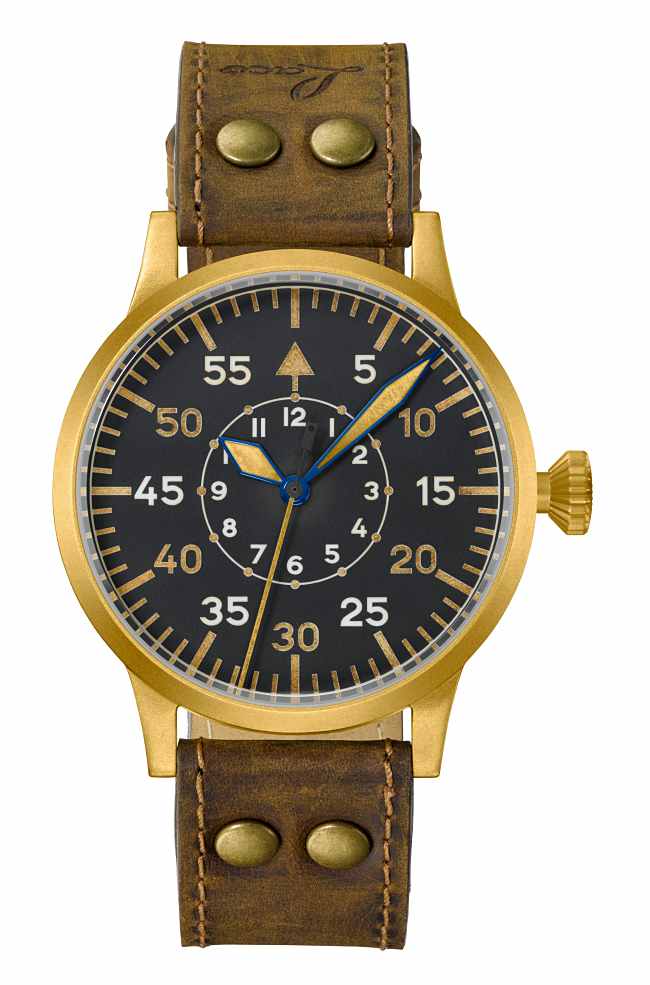 For aviation and history buffs. The Friedrichshafen Bronze comes in a sandblasted bronze case that will develop a distinctive patina over time, telling the story of its wearer's journey. A closed loop brown calf leather strap with rivets and a crown akin to those on pilots' watches of WWII add to its antiquated look. With a Laco aviator watch, you are not only wearing a precise and robust watch on your wrist, but also a piece of history.
Price: RM9,490
#5 Sevenfriday Q1/01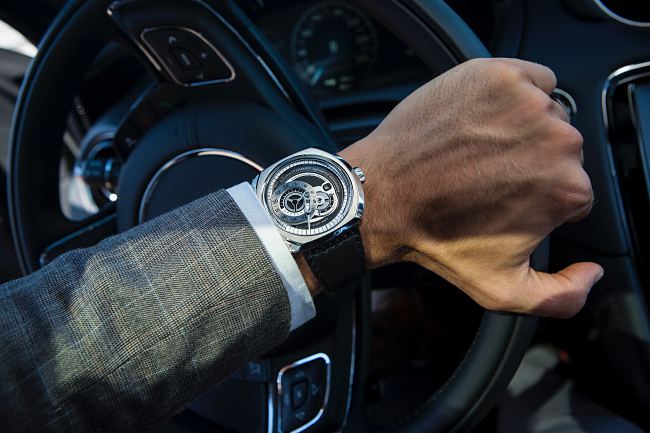 For those seeking something distinctive. Looking to music, the Q1/01 takes design inspiration from the vast panels of high-tech dials on modern and vintage equipments in recording studios throughout the ages. Exuding charisma, its polished rhodium interface and stainless steel case are set against a black gun metal plate and black calf leather strap. Completed with an automatic movement and antireflective hardened mineral crystal, the Q1/01 will tell you time even in the most glaring environments.
Price: RM5,600
#6 Sevenfriday JMP2/01 Jumper (Unisex)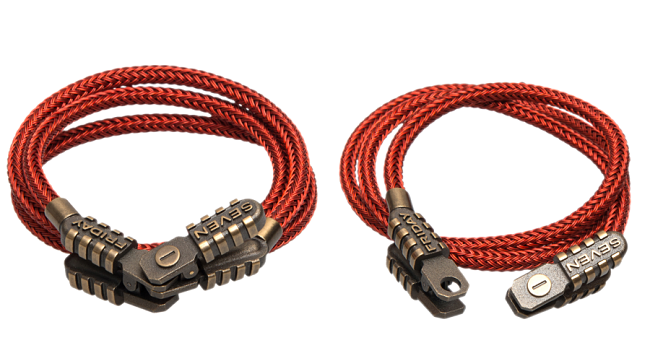 For the rugged ones. The Jumper JMP2/01 bracelet deconstructs the push-pull mechanism between the locomotive, the railroad cars and the cab car for the transmission of head end power. With signature industrial revolution elements of antique brass closures at each end against a modern metal cable strap, the drive train fully connects with a triple strand effect. The bracelet is available in 3 sizes—S, M, and L.
Price: RM639.40