In our fast-paced world of hectic jobs in the day, glamorous events at night and all-day parties over the weekend, the girl-on-the-go needs a curated collection of beauty favourites that slashes her primping time while still meeting all her hair care needs. In response, Pantene has come up with two new breakthrough products that promise to be the everyday hairmergency solutions you can't live without.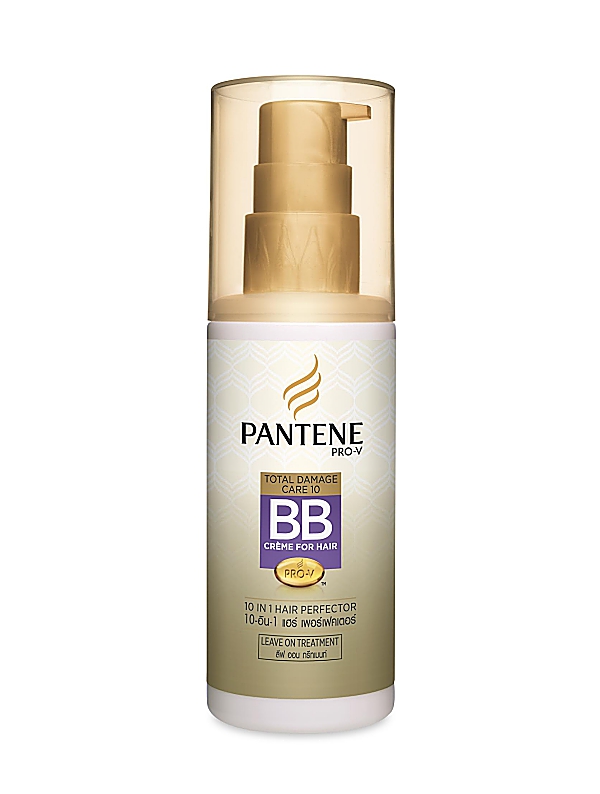 Total Damage Care 10 BB Crème for Hair
German dermatologists invented the BB skin care crème, and Korean chemists turned it into a cult beauty product that took Asia by storm. Now Pantene has brought this must-have into the world of hair care with the launch of the first ever BB Crème for hair.
Like its skincare relatives, the non-pigmented Total Damage Care 10 BB Crème for Hair is a light leave-in product that multi-tasks to save time and maximize efficiency. Combining styling and 10 treatment benefits into a single formula, it offers strength against breakage, smoothness, a moisturised feel, shine, manageability, detangling, frizz control, heat protection, softness and helps prevent split ends.
Through a variety of conditioning and nourishing ingredients that are known to provide protection against hair damage, the product tames flyaways and adds a brilliant shine for the ultimate flawless and healthy finish, resulting in healthy looking hair that is soft and touchable. Throw out the leave-in conditioner, heat protection spray, styling wax and your other beauty clutter – your everyday hairmergency solution now fits in a single bottle!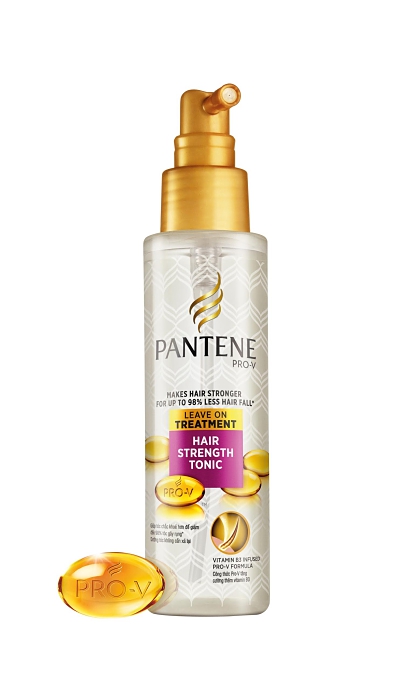 Hair Fall Control Hair Strength Tonic
Additionally, for those with hair fall concerns, the new Pantene Hair Strength Tonic reduces hair fall by 60% while offering 3 months of protection against split ends. If you're not suffering from thinning or damaged hair however, it is also an excellent preventive measure to an example of an everyday emergency: bald spots that might arise from tying up your hair too much or leaving it in one part too long. With 2 benefits in one product, why prioritize?
The Hair Strength Tonic features a unique Vitamin B- infused Pro-V formula that penetrates hair at a structural level, conditioning hair to decrease dryness, making hair more supple and sealing cuticles to protect hair from breakage. This makes hair stronger from root to tip, resulting in not only visibly reduced hair fall but stronger, healthier hair that resists damage better.
Its texture is light and non-sticky, with a cool and refreshing feel so that you can layer your usual styling products on top without feeling any additional weight.
New Pantene BB Crème for Hair and Hair Strength Tonic are now available at all leading supermarkets and pharmacies in Malaysia at a recommended price of RM7.90 for Pantene BB Crème for Hair (135ml) and RM24.90 for Pantene Hair Strength Tonic (RM95ml).