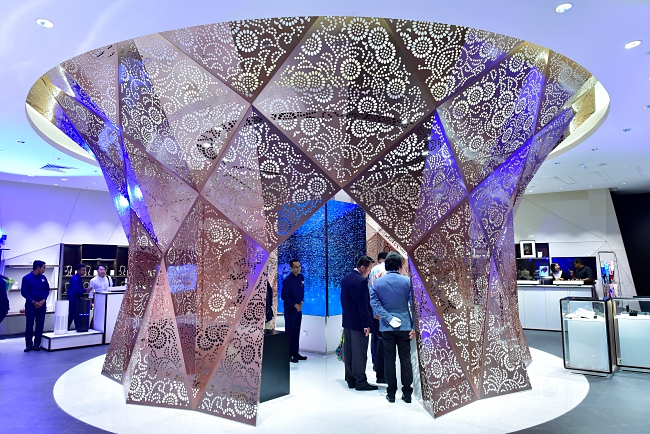 To celebrate the launch of the limited edition timepieces for CITIZEN Eco-Drive One and CITIZEN L Ambiluna, Citizen presented a unique digital pop-up installation called Time Is Light at the grand opening of Isetan The Japan Store Kuala Lumpur.
A collaboration by famous Japanese architect Tsuyoshi Tane and Yutaka Endo, The CITIZEN Time is Light Art Installation was a unique extension of the Frozen Time concepts that CITIZEN has been exhibiting in Baselworld since 2013. It captures CITIZEN's long running love affair with light. Architect Tsuyoshi Tane was quoted saying "Time is Light. Without light, there would be no time. Time is Light is a manifestation of Light's return to Time". While Citizen has had a long running and successful collaboration with Tsuyoshi Tane, this was the first time it was incorporating the technical expertise of music and digital design artist, Yutaka Endo from Luftzug.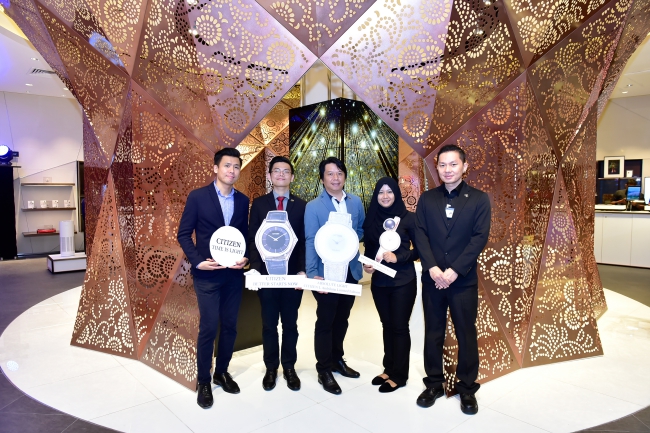 Time is Light Pop-Up Art Installation will be held for a month till 28th November at ISETAN The Japan Store at LOT 10 Kuala Lumpur. The store officially opened on 27th October 2016.
For more information, visit http://www.isetankl.com.my/