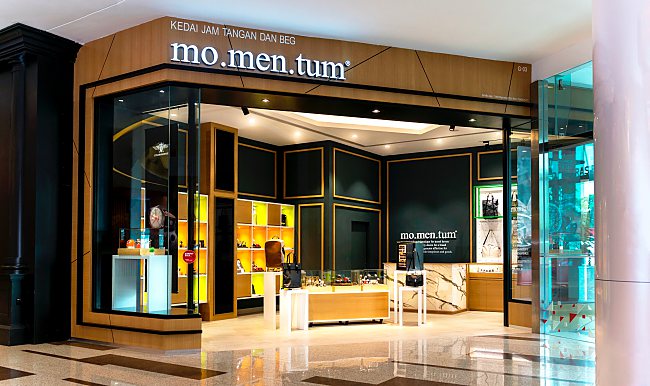 A new lifestyle boutique, mo.men.tum, opens in Sunway Velocity mall offering travelling essentials, timepieces, leather products, and accessories. With the tagline "Your everyday essentials", mo.men.tum's vision is to be the leading lifestyle boutique that provides a huge diversity of quality products in terms of value, functionality, design, and innovation.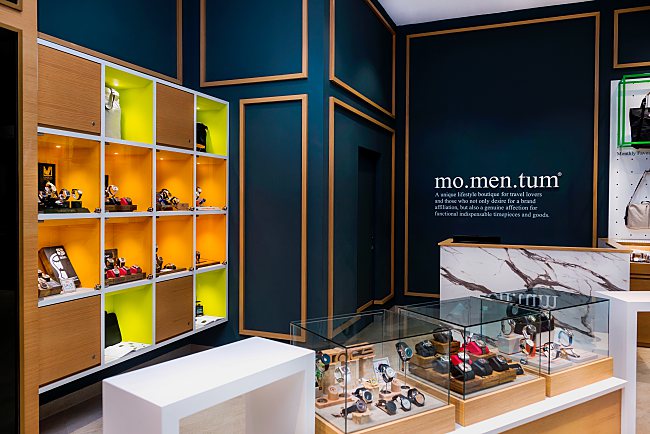 Promising to deliver only the finest goods, mo.men.tum's diverse range of timepieces and accessories are refined gems thoughtfully handpicked from around the globe namely France, Switzerland, Sweden, Denmark, Japan, Italy, and Russia. It is a curation dedicated to urbanites possessing a genuine affection for functional, indispensable goods with unique designs at a great value.
mo.men.tum houses brand favourites such as REC, SevenFriday, March LA.B, TACS, Laco, Corniche, The Electricianz, Sturmanskie, Orodeus, and HIRSCH among others. With a wide selection of brands, mo.men.tum is truly the destination for travelers and watch aficionados alike to find pieces that will suit any style and cater to any occasion.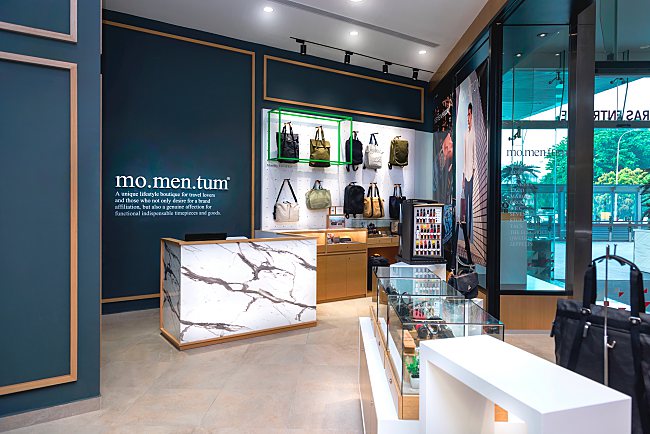 One might notice mo.men.tum's interior that combines vibrant colours and true elegance by marrying wood veneer and lineage patterns in the 400sf boutique. A concept reflecting an
artistic, natural, warm, and aesthetically-refined atmosphere that welcomes shoppers from the entrance. Stepping further inside, the utilisation of clean straight lines of New Yorker profile frames over dark blue walls signifies understated elegance and confidence with a blend of modern edge.
Address: G-03, Ground Floor, Sunway Velocity Mall
For more info, visit facebook.com/mo.men.tum.malaysia