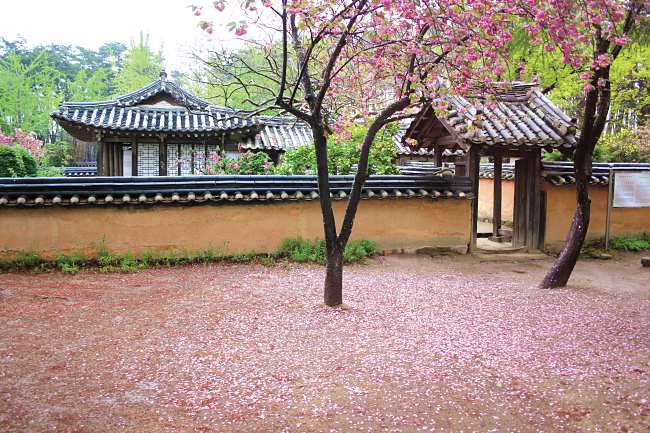 Although the annual Gangneung Coffee Festival is coming up this October, did you know that historically, Gangneung is known as a town where people enjoyed drinking tea? Yes, they are. In fact, Gangneung is the only city where it keeps the cultural heritage site of tea culture from Shilla dynasty (57BC – 935 AD). There's a place call HanSongJeong Pavilion, where you can find tea utensils used by Hwarang community (a social group in Shilla dynasty).
We recommend visiting the Heo Gyun/Heo Nanseolheon Memorial Park when in Gangneung. They are built to commemorate the 5 good writers in Heo Family that lived in Gangneung in the 16th Century. They are very talented in literature, especially Heo Nanseolheon (Daughter) and Heo Gyun (Son).
Heo Nanseolheon was a prominent female poet and produced 211 beautiful poems before she passed away at the age of 27. Heo Gyun was a prominent Korean politician and poet, novelist and scholar, he is also often credited as the author of the famous Korean story tale of 'Hong Gildong'. The Heo family enjoyed drinking tea especially Heo Gyun, who wrote many poems about tea.

The memorial park consists the birthplace of Heo Nanseolheon and Heo Gyun, a memorial hall, and a traditional tea experience centre known as Chohee traditional tea experience, named after Nanseolheon's given name. It was established in 2012 as the Korea Tea Culture Association members are promoting Korean tea culture and gladly offering tea ceremony sessions to visitors.
During the tea ceremony session, the instructor will explain about the utensils, step by step on tea serving and brewing. A session goes on for about 20-30 minutes and it is recommended to make a reservation before visiting the place.
How to get there: Take Bus No. 206 from Gangneung Bus Terminal to Gangneung Gojeongmun Bus Stop → Walk approx. 600m to Heo Gyun & Heo Nanseolheon Memorial Park.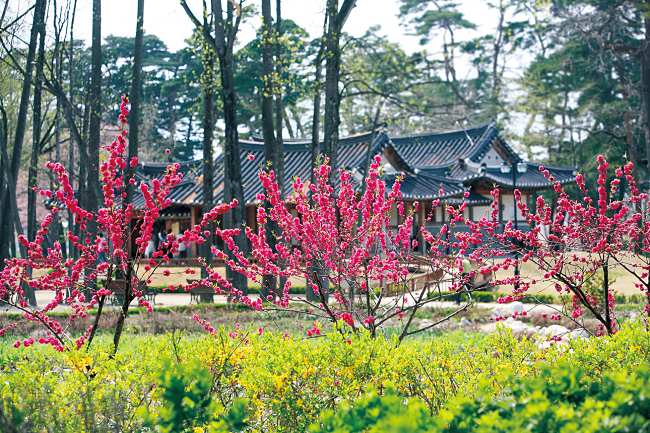 Location: 1-29, Nanseolheon-ro 193beon-gil, Gangneung-si, Gangwon-do 

Operating hours: 9am-6pm (Close on Mondays)
Admission fee: Free (Tea ceremony experience: 5,000 won)