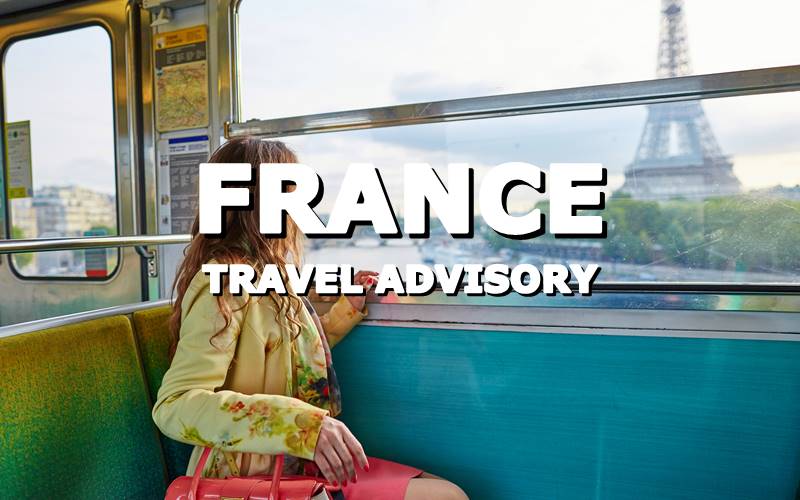 ??????Coronavirus - Advice for visitors to France ??????
Health Advice
The French Government updates its recommendations regularly to protect your health and recommends protective measures against Coronavirus COVID-19.
For the people in and returning from an area where the virus is spreading:
Take your temperature twice a day;

Watch for symptoms of respiratory infection (cough, difficulty breathing, etc.);

Wash your hands often or use alcohol-based sanitiser gel;

Avoid contact with vulnerable people (pregnant women, chronically ill people, elderly people, etc.)

Avoid going to places where vulnerable people are (hospitals, maternity wards, nursing and retirement homes, etc.);

Avoid non-essential outings (large public gatherings, restaurants, movie theatres, etc.)

Workers/students can return to work if they do not have any symptoms;

Children and primary and secondary school students can be sent to pre-primary, primary and secondary schools.
If you have a respiratory infection (fever, feverish feeling, cough, difficulty breathing) in an area or 14 days after you returned from an area where the virus is spreading:
Call SAMU Centre 15 (Emergency Medical Services – dial 15) sharing your symptoms and your travel history;

Avoid contact with friends and family;

Wear a mask (only if prescribed by a doctor);

Do not go to your GP or to the hospital to avoid the risk of contamination.
Should I wear a mask?
It is not recommended that you wear a surgical mask if you do not have any symptoms.
Masks are not effective for the general public because they cannot be worn at all times and they are not necessary unless you are in close or long-term contact with someone is ill.
Masks are therefore reserved for ill people and only with a doctor's prescription, people who are in proven high-risk contact, emergency care professionals, medical transport professionals, and health professionals working in the community and at hospitals. The Government has issued stocks of surgical masks from the strategic stock and will continue to do so as necessary to meet the needs of regions for these prescribed categories as they emerge.
This information has been given to pharmacies and they will only distribute masks if they are prescribed by a doctor.
As is the case for the seasonal flu, barrier measures are effective.
What are barrier measures?
The virus does not spread on its own. People who have the virus are the ones who spread it. Therefore, the following measures are common-sense measures.
How to avoid catching and spreading respiratory infections and protect your health and the health of those around you:
Wash your hands very often;

Cover your mouth and nose with your sleeve when you cough our sneeze;

Do not shake hands or greet people with kisses on the cheek;

Use single-use tissues;

Wear a mask when ill (only if prescribed by a doctor).
Are there enough masks in France?
15 million surgical masks of the national stock have been circulated. 138 health institutions that treat confirmed cases of Coronavirus COVID-19 have already received surgical masks.
Masks are also being distributed to general practitioners to treat patients who could be infected with Coronavirus COVID-19.
The requirement of a doctor's prescription to use these masks, in the case where they are useful, must be respected if the stocking and restocking of these protective measures is to be effective.
Hotlines
A toll-free hotline service can answer your questions about the Coronavirus COVID-19 non-stop , 24 hours a day, 7 days a week: 0 800 130 000.
The toll-free hotline service is not qualified to give medical advice. So if you have signs of respiratory infections 14 days after you return from China (mainland China, Hong Kong, Macao), Singapore, South Korea, Iran or the Lombardy and Veneto regions in Italy, dial 15.
Arriving in France
How are possible patients with symptoms dealt with in the airport?
They are taken care of by the Airport Emergency Medical Service. They are then isolated and treated, as are all medical cases, by the SAMU Centre 15 (Emergency Medical Services), in accordance with procedures in place.
Visit the French Government website FR for up-to-date information including our response to the crisis and information about COVID-19 in France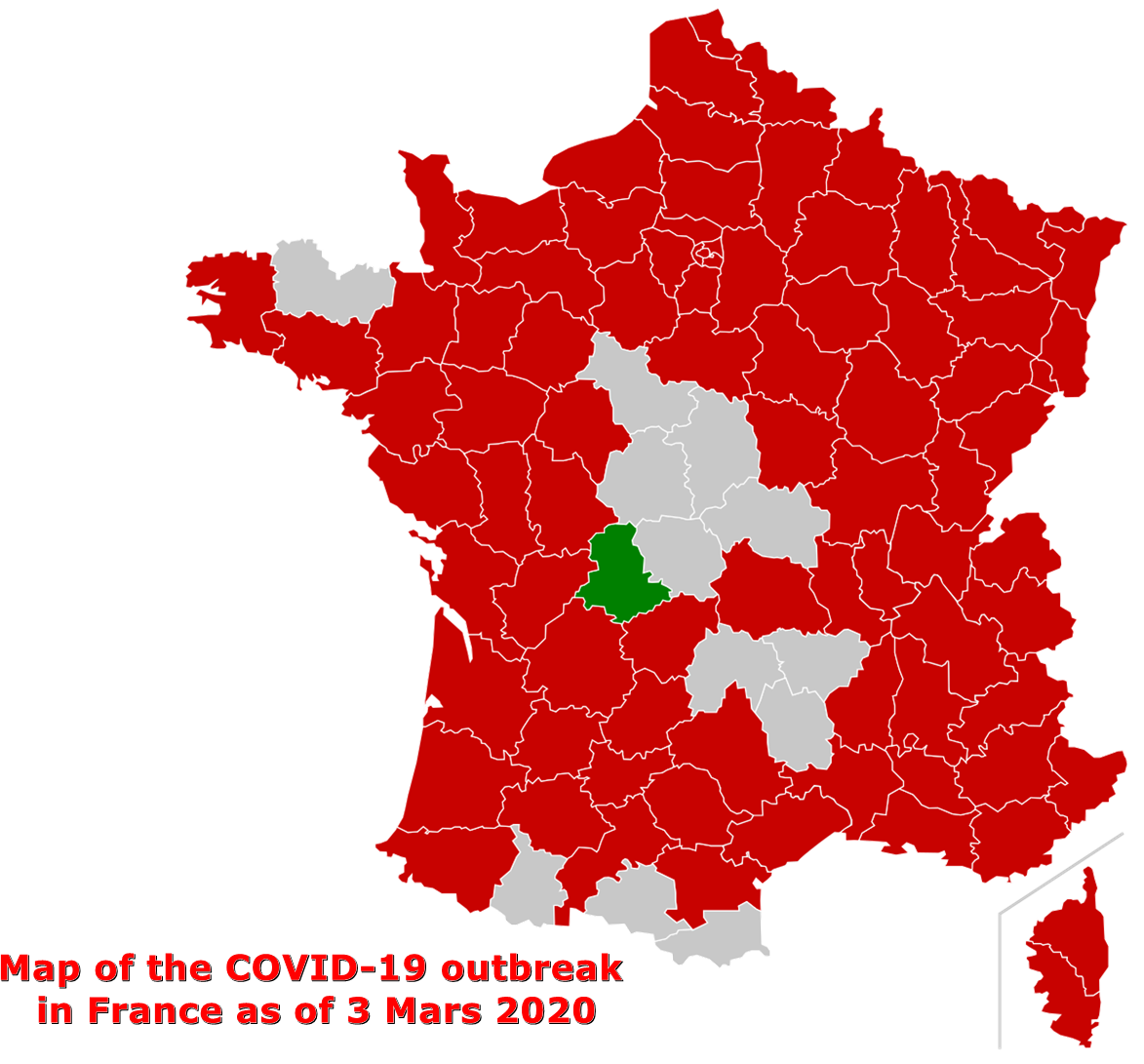 Map of the COVID-19 outbreak in France as of 3 Mars 2020. Be aware that since this is a rapidly evolving situation, new cases may not be immediately represented visually. Refer to the primary article 2019–20 outbreak of novel coronavirus 2019-nCoV or the World Health Organization's situation reports for most recent reported case information. Confirmed cases reported Oise (Creil, Crépy-en-Valois, ...) Haute-Savoie (Les Contamines-Montjoie, La Balme-de-Sillingy, Annecy, ...) Paris Aisne (Acy, Origny-en-Thiérache) Hérault (Montpellier) Alpes-Maritimes (Nice) Rhône (Francheville, Villefranche-sur-Saône, Lyon) Saône et Loire (Maçon, ...) Côte d'Or (Dijon, Levernois, ...) Bas-Rhin (Strasbourg) Haut-Rhin (Hésingue, Bernwiller) Loire-Atlantique (La Baule, ...) Morbihan (Auray, Carac'h, Saint-Philibert, Carnac, Brec'h) Ille-et-Vilaine (Rennes) Finistère (Brest) Sarthe Pas de Calais (Hénin-Beaumont) Eure Gard (Boisset-et-Gaujac) Bouches-du-Rhône (Marseille) Gironde (Bordeaux) Landes (près de Mont de Marsan) Ain (Divonne-les-bains, Ferney-Voltaire) Pyrénées-Atlantiques (près de Bayonne) Aveyron Doubs (Besançon) Territoire de Belfort Drôme (Nyons) Lot-et-Garonne Corse-du-Sud Manche Calvados Hautes-Alpes Suspected cases reported Mayenne Hautes-Alpes (Montgenèvre) Drôme Maine-et-Loire Deux-Sèvres Hospitalizations reported Nord (Lille, Tourcoing) Isère (Grenoble) Somme (Amiens) Vienne (Poitiers) Maine-et-Loire (Angers) Meurthe-et-Moselle (Nancy) Marne (Reims) Savoie (Chambéry) Loire (Saint-Etienne) Vaucluse.
??????Situation Report in France??????
March 11 at 7:30 pm (France Time Zone)

The Minister of Solidarity and Health, holds a daily press point to inform you about the evolution of the situation in France.

Today's information:
The virus is present on the national territory, with in particular several zones of regrouping of cases called "clusters". We are currently in stage 2 of the government's action plan which aims to prevent and limit the circulation of the virus.

Since January 24, 2020, France has had 2,281 confirmed cases of Coronavirus COVID-19.

48 people have died since the start of the epidemic.
Find the daily epidemiological point on Public Health France

A referral hospital has been designated in each of the overseas departments and regions.
The treatment by the health authorities of this disease is identical throughout the national territory, in the overseas territories as in France.
In French Polynesia and New Caledonia, where the governments are competent in matters of public health as well as crisis management, the State reaffirms its full support to the communities to accompany them in the fight against this virus.
Since January 24, 2020, 2281 COVID-19 cases have been confirmed, including 48 deaths.
Number of cases reported by region on 03/11/2020 at 3 p.m. (French public health data)
| Notification region | Confirmed cases |
| --- | --- |
| Auvergne-Rhône-Alpes | 264 |
| Bourgogne-Franche-Comté | 155 |
| Brittany | 94 |
| Loire Valley Center | 20 |
| Corsica | 51 |
| Great East | 578 |
| Hauts-de-France | 263 |
| Ile-de-France | 492 |
| Normandy | 54 |
| New Aquitaine | 66 |
| Occitanie | 87 |
| Pays de la Loire | 34 |
| Provence-Alpes-Côte d'Azur | 111 |
| Total Metropolis | 2269 |
| Guadeloupe | 0 |
| Saint-Barthélémy | 1 |
| Saint-Martin | 2 |
| Guyana | 5 |
| Martinique | 3 |
| Mayotte | 0 |
| The meeting | 1 |
| Total Overseas | 12 |
Source: Ministry for Europe and Foreign Affairs in France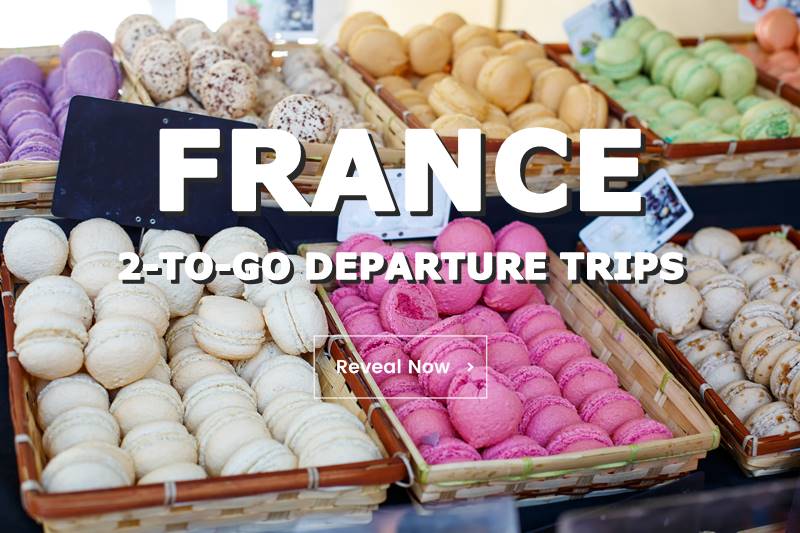 ??????France seduces travellers with its unfalteringly familiar culture woven around cafe terraces, village-square markets and lace curtained bistros with their 'plat du jour' (meals of the day) chalked on the board.
When you visit a French city, you can really get a taste of the local flavors. Regional identities are strong in France; there are vast differences between a city like Lille in the north, and a city like Marseille that lies on the Mediterranean coast in the south. Paris, the city of light and the French capital of fashion will steal your heart at first glance, and when you are looking for a little variety, you can reach most other French cities in three hours or less by high-speed TGV trains or by easy flight connections.
??????Make the most of each moment when you travel, discover the Must-Do-Activities in France ahead!
Sip for the good Chardonnay

Watch World's Most Difficult Bicycle Race

Take insta-worthy shot of Dior

Admire the Arc de Triomphe

Try on Bouillabaisse

Wandering Mont Saint Michel

Visit Versailles Palace

Take a Moulin Rouge Show

Being artistic in Musee de Louvre

Must have a Baguette in every meal
? ?? ??Explore another Top 10 here ????