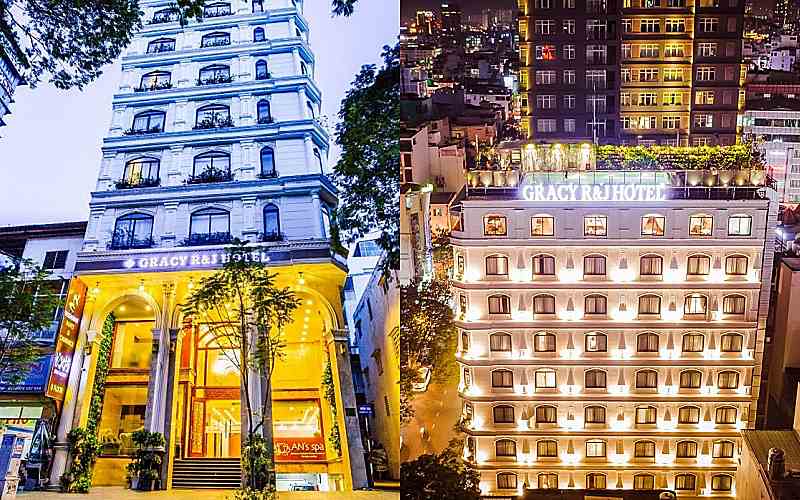 During my recent Vietnam trip, I had the opportunity to stay at the newly rebranded Gracy R&J Hotel (previously knowns as Lotus Central Hotel) for my two nights in Ho Chi Minh City. The first thing that I notice upon googling it is that it's located in the middle of the old town, literally a few minutes walk away from popular shopping area Ben Thanh market. Thus, it made it ultra convenient for us for we have items as well as would like to check out the night scene there.
Besides that, this hotel has pretty much everything you need nearby, Highlands coffee, convenience store, McDonalds, bar, a decent banh mi stall, and more. All within walking distance.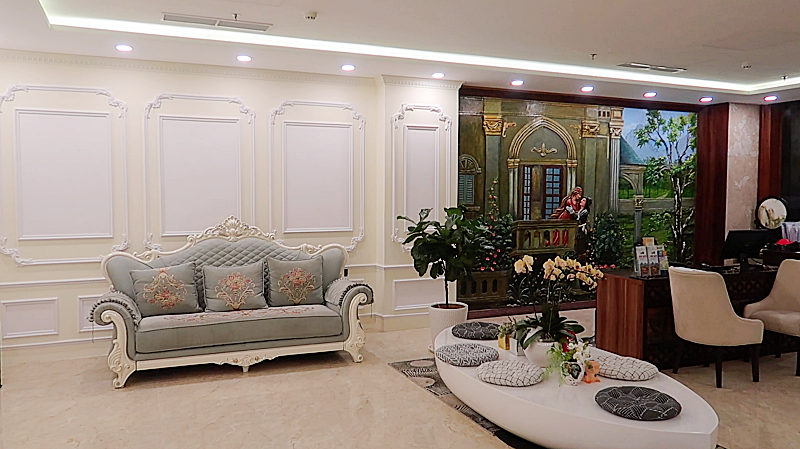 It's really easy to spot this hotel as it's the fanciest looking building amongst the area. It has an ultra grand entrance that truly lures you in. Once inside, you can feel the atmosphere changes, it's quiet and guests here are generally very well-behaved. It felt amazing. The staff were very helpful and friendly with pretty good command of English.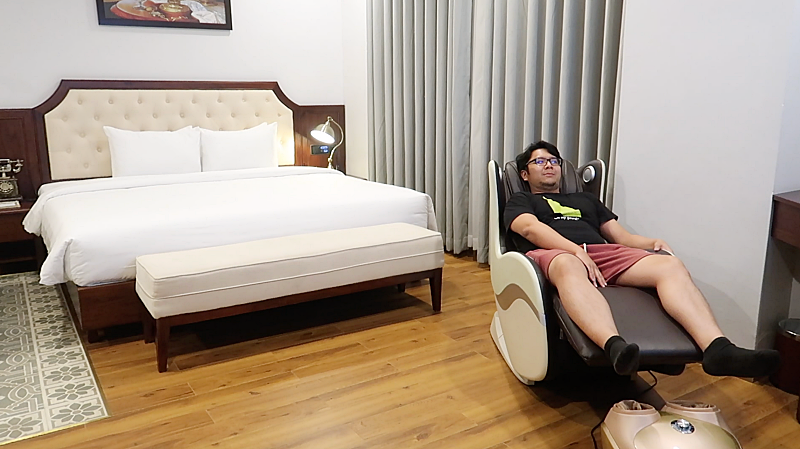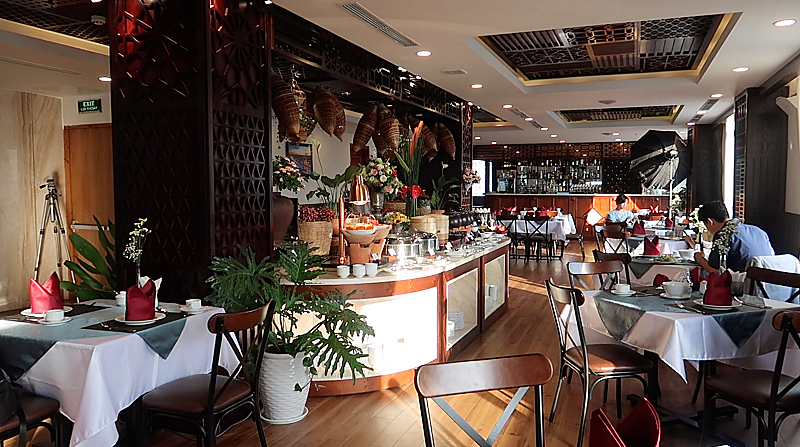 We had one of the best rooms, the Postumia Suite Room, located at level 1. It was spacious with a cozy conservative vibe. Strong complimentary Wi-Fi, complimentary bar that includes all drinks except alcohol, as well as a complimentary afternoon tea for all guests. We didn't managed to try the afternoon tea but judging from the beautiful international breakfast spread, I would believe that they would serve up a decent assortment of refreshments.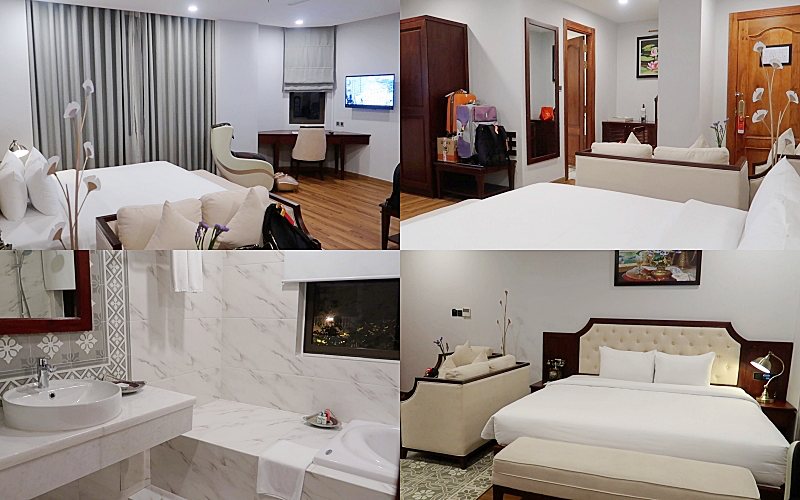 The beds were clean and comfortable, and the massage chair definitely helped to relieve our tired body and feet from all the walking tours we had few days ago. Even our room was located at level 1, we were bothered by the street noise as it wasn't loud. In fact, if you love people watching, Bring up your blinds in the morning and you'll be able to enjoy a view of how the locals interact. The air-conditioning works really well but we had some trouble with the hot water in the bathroom. I personally love taking a hot bath, especially with a bathtub, enjoying a soak after a long day would be great. Unfortunately, the hot water doesn't seem to run consistently. It seemed to only last for 5 minutes and then it goes cold. I turned it off for a while then turned on again, it becomes hot for 5 minutes and then goes cold. I gave up after checking with the hotel twice as it seemed like there is nothing much they can do as everytime they come, the water was seemingly hot enough for them. If this happens to you and bothers you, best to request for a change of room. I was just too lazy to change as I'm there only for two nights, plus it could just be my room.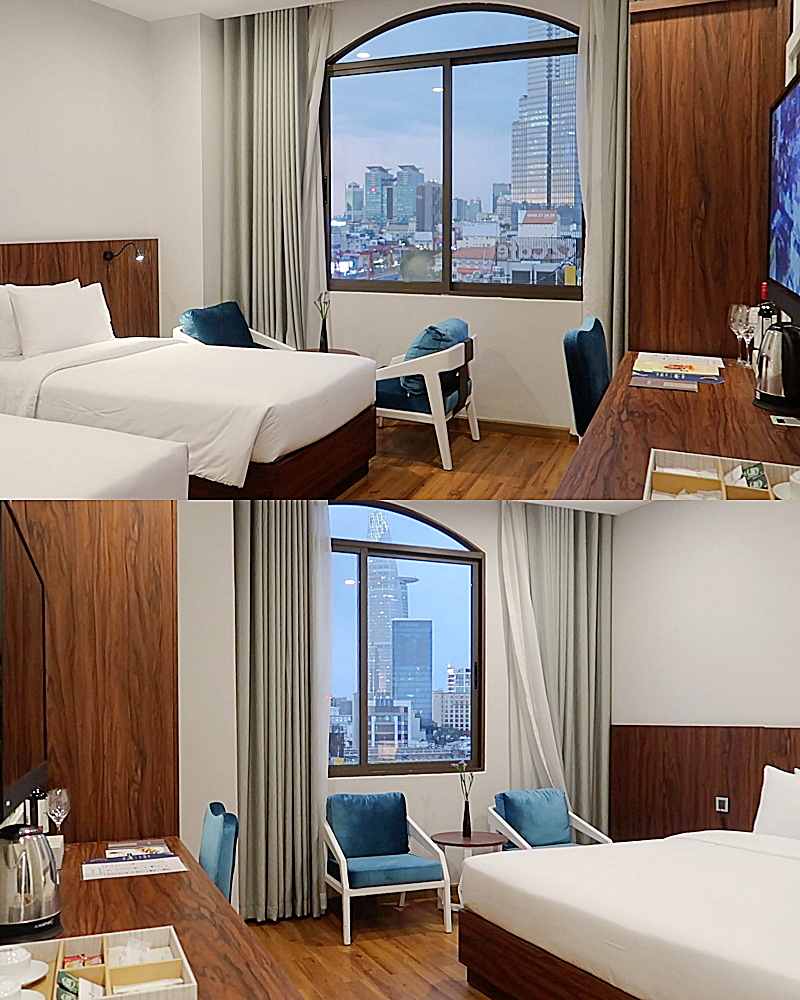 Other than that, everything else was great. I got to see the other types of rooms as well and in my opinion, if the massage chair is not important to you, the Lessini Premier Room and the Gallica Executive Room is actually pretty nice if you are able to get one at a higher floor as the city view from either one of those room types are magnificent. There's something about their big window that makes the city looks great. The rooms might be smaller but you pretty much get to enjoy the same benefits such as complimentary minibar and afternoon tea which most other hotels reserve for their suite guests only.
If you are interested, check out the availability and deals here!