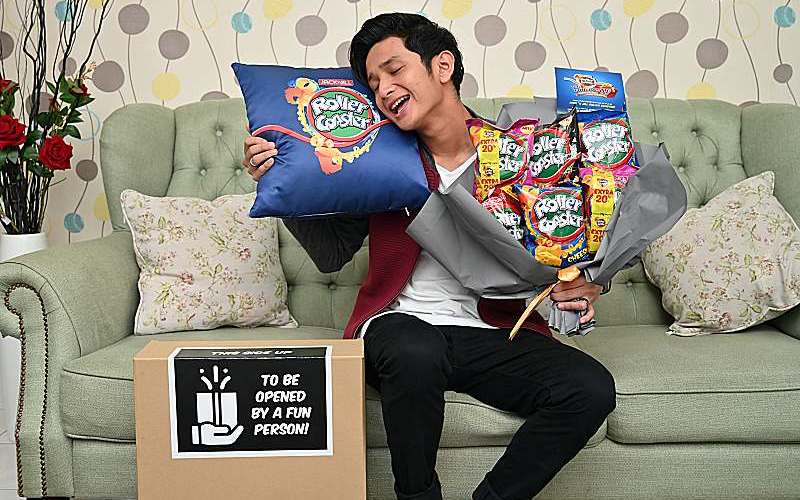 Jack 'n Jill Roller Coaster is launching the FUN-TASTIC DAY campaign to thank Malaysians for being awesome snackers. On top of allowing Malaysians to indulge in this crispy potato rings, Jack 'n Jill Roller Coaster initiated FUN-tastic day to spread joyfulness and cheeriness to all Malaysians.
The idea behind this launch is to simply "SPREAD THE FUN, SPREAD THE GIFTS" by encouraging Malaysians to share the enjoyment and keep the fun rolling. The best way to do that is having a dedicated celebration to simply have FUN while snacking on these amazingly yummy and fabulously flavored potato rings.
We all need our daily dose of FUN to fill our days with a little more joy and keep the fun rolling. As the reward awaits, come celebrate with Jack 'n Jill Roller Coaster and win amazing SURPRISE GIFTS for you and your friend!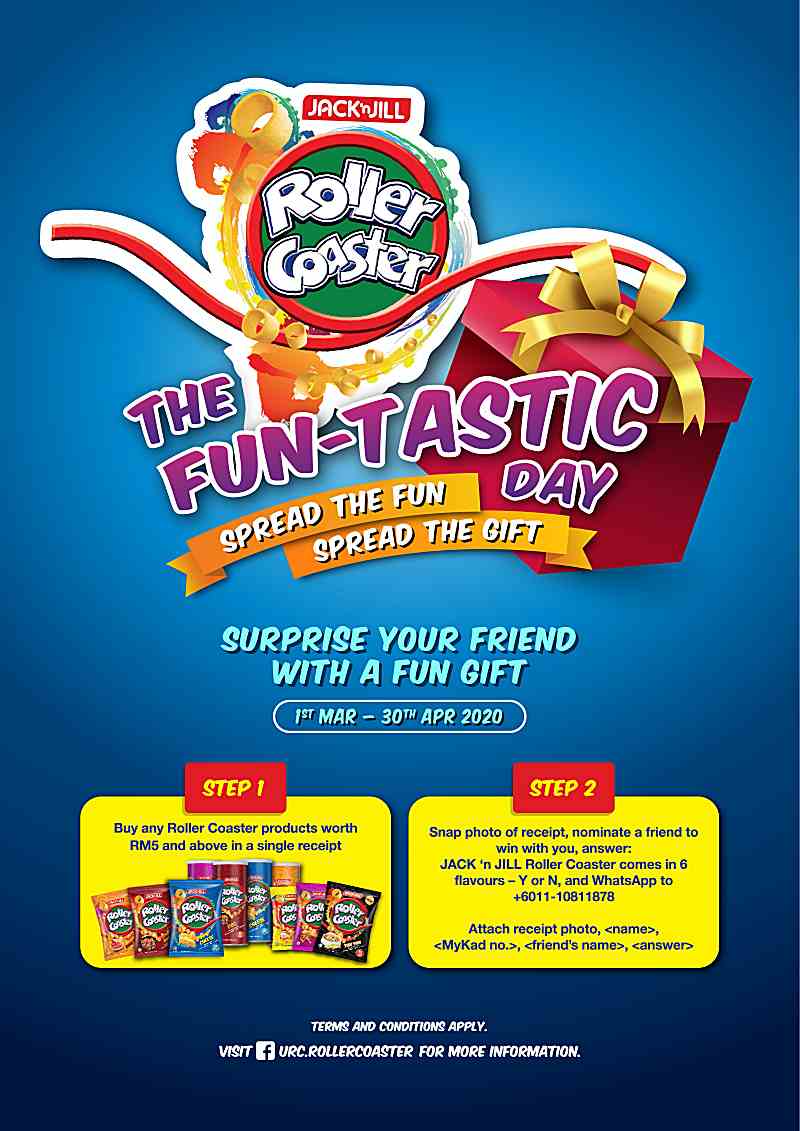 Savour Your Day With Jack 'n Jill Roller Coaster Fun-tastic Day! Surprise your friend with a fun gift by following these TWO easy steps:
Step 1
Buy any Jack 'n Jill Roller Coaster products worth RM 5 and above in a single receipt
Step 2
Snap a photo of your receipt, nominate a friend to win with you, answer a question and Whatsapp to +6011-1081 1878
Type Space Space <Friend's Name> Space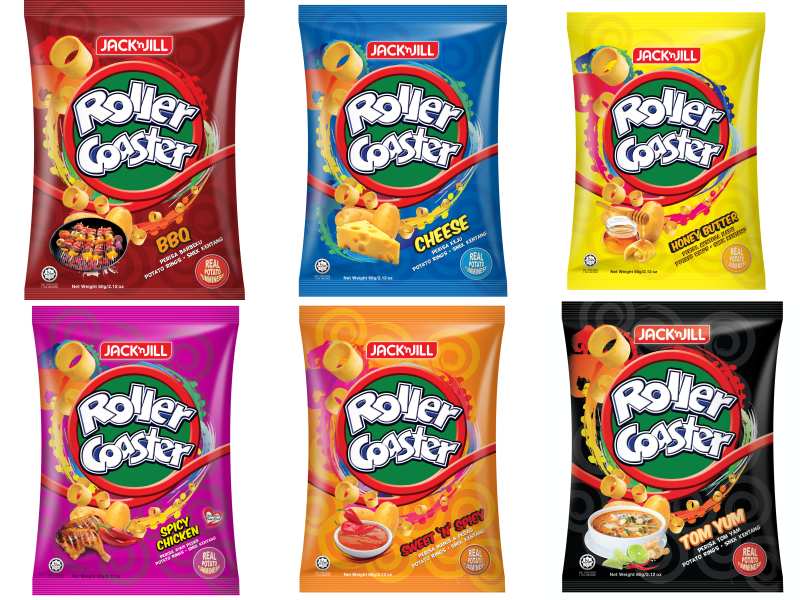 Fun-filled Surprises Awaits You:
45 fun winners along with their nominated cheery friend will receive a surprise gift box each based on their submissions. What are you waiting for, get your Jack 'n Jill Roller Coaster today and join the FUN!
In conjunction with this launch, FUN-tastic day is also celebrated by thanking FUN personalities around Malaysia like Wafiy Ilhan, Actor and TV Host for his contribution to Malaysians who have promoted more laughter and FUN in our lives.
For more information, go to our Facebook page.