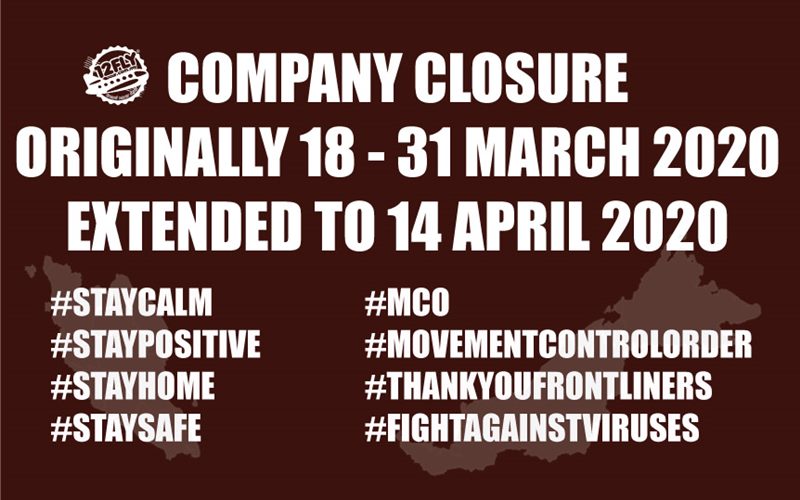 UPDATED: March 25, 2020 1300pm, Malaysia announces restricted movement order extended after the trend showed new COVID-19 positive cases had spiked.
?? ?? ?? Following the second announcement by the Malaysia Prime Minister at 1pm on 25 March 2020, we will extending the 'temporary closure period from 18 March 2020 until 14 April 2020 for our sale office and suspending retail/ walk-in/ face-to-face activities in office or outside of office.
In the latest annoucement, Malaysia Prime Minister Tan Sri Muhyiddin said:
'The trend is expected to continue for a while before new cases begin to subside. This means that the governemnt must continue the MCO for a longer period of time'
'In line with this, the government have decided to extend the MCO until April 14. I am informing you on the extension in advance so that the people can be prepared'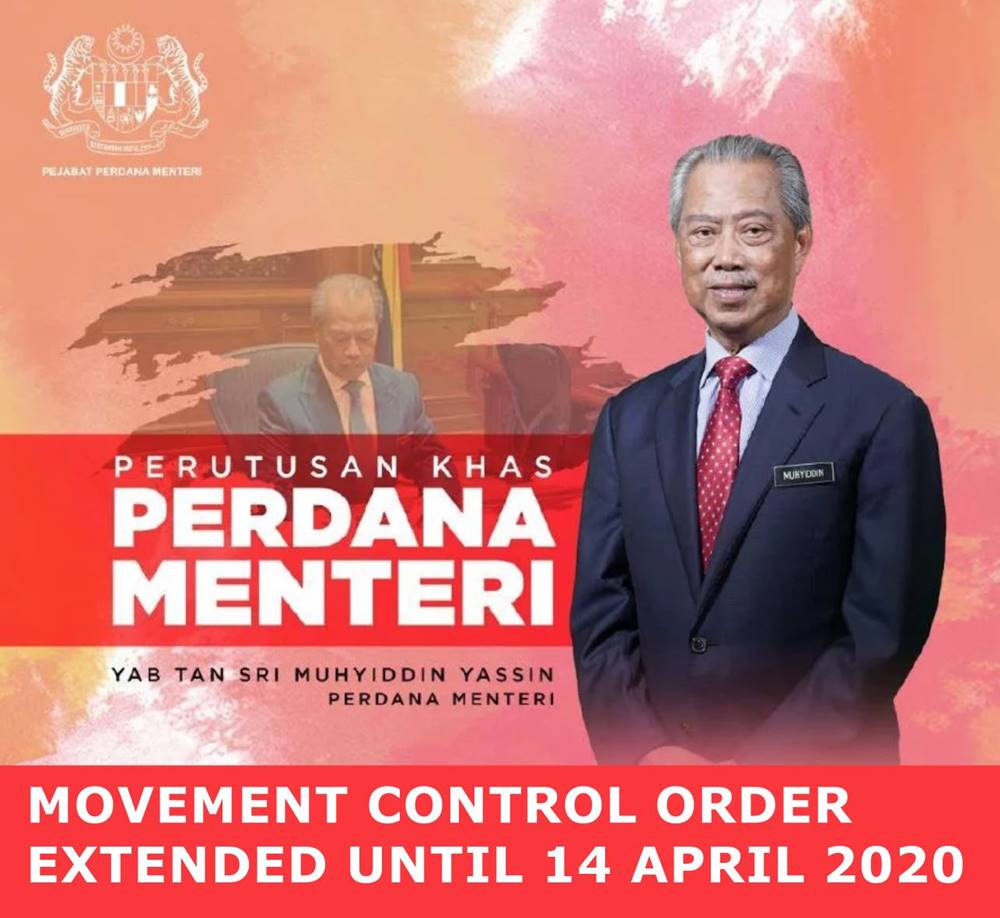 This control order is made under the Prevention and Control of Infectious Diseases Act 1988 and the Police Act 1967.
We're regret on any inconvenience caused by the closure of our premises; however, 12FLY shall be extending the 'Work-From-Home' and 'Support-From-Home' with immediate effect from now until 14 April 2020. You are welcome to contact us at following mobile number or email us.
☎Helpline: 012 214 0363
?Whatsapp: http://www.wasap.my/+60122140363

☎Helpline: 012 214 3360
?Whatsapp: http://www.wasap.my/+60122143360

☎Helpline: 012 568 6186
?Whatsapp: http://www.wasap.my/+60125686186

☎Helpline: 012 214 0336
?Whatsapp: http://www.wasap.my/+60122140336

Email: enquiry@12fly.com.my
In a related matter, as it is our moral and social responsibility to place human lives first, we do not encourage you to travel oversea or anywhere within Malaysia and please stay at home, stay at home for your parents, children, neighbours and community.
We've understand that the current travel restrictions may cause every one of us many difficulties, but we believe it is important for everyone to collectively play their part in flattening the curve.
As this is a rapidly evolving situation, we will monitor the situation closely; any update or information will be communicated via Social Media – Facebook and our office website in the coming weeks.
Let's stand together to fight against the viruses, stay home, stay calm, stay positive and stay safe.
Latest Announcement from Malaysia Prime Minister Tan Sri Muhyiddin Yassin (video) on 25 March 2020 1300pm.
⚠⚠⚠To this end, the Government has decided to implement the Movement Control Order (MCO) throughout the country.
?‍⚖?‍⚖This control order is made under the Prevention and Control of Infectious Diseases Act 1988 and the Police Act 1967. This Movement Control Order includes;
1⃣⛔First, the general prohibition of mass movements and gatherings across the country including religious, sports, social and cultural activities. To enforce this prohibition, all houses of worship and business premises must be closed except for supermarkets, public markets, convenience stores and convenience stores selling everyday necessities. Specifically for Muslims, the adjournment of all religious activities in mosques and mosques including Friday prayers is in line with the decision of the Special Mental Health Committee meeting on March 15, 2020.
2⃣⛔Secondly, the sanctions cover all Malaysians traveling abroad. For those who have just returned from overseas, they are required to undergo a health check and to do a quarantine (or self quarantine) for 14 days;
3⃣⛔Third, restrictions on the entry of all tourists and foreign visitors into the country;
4⃣⛔Fourth, closure of all kindergartens, government and private schools including daily schools, boarding schools, international schools, tahfiz centers and other primary, secondary and pre-university institutions;
5⃣⛔Fifth, the closure of all public and private higher education institutions (IPTs) and skills training institutes nationwide; and
6⃣⛔Sixth, the closure of all government and private premises except those involved in essential services such as water, electricity, energy, telecommunications, postal, transportation, irrigation, oil, gas, fuel, lubricants, broadcasting, finance, banking, health, pharmacy, fire, prison, port, airport, safety, defense, cleaning, retail and food supply.
Please read the full statement here (in Bahasa Malaysia)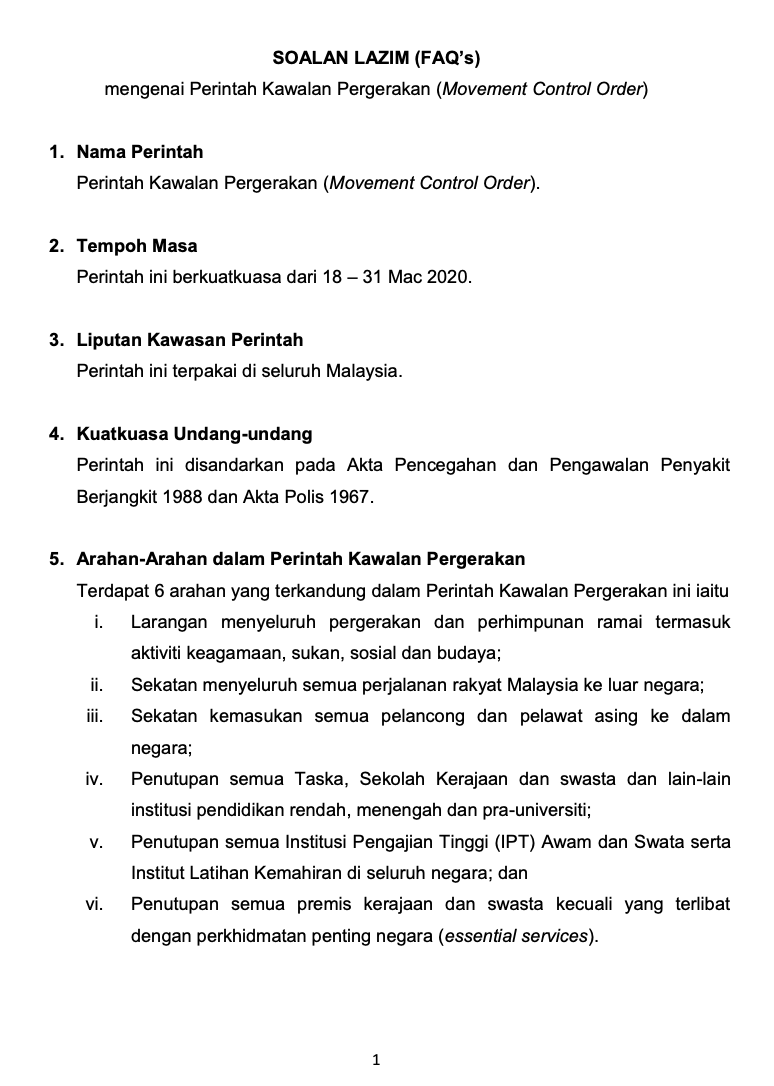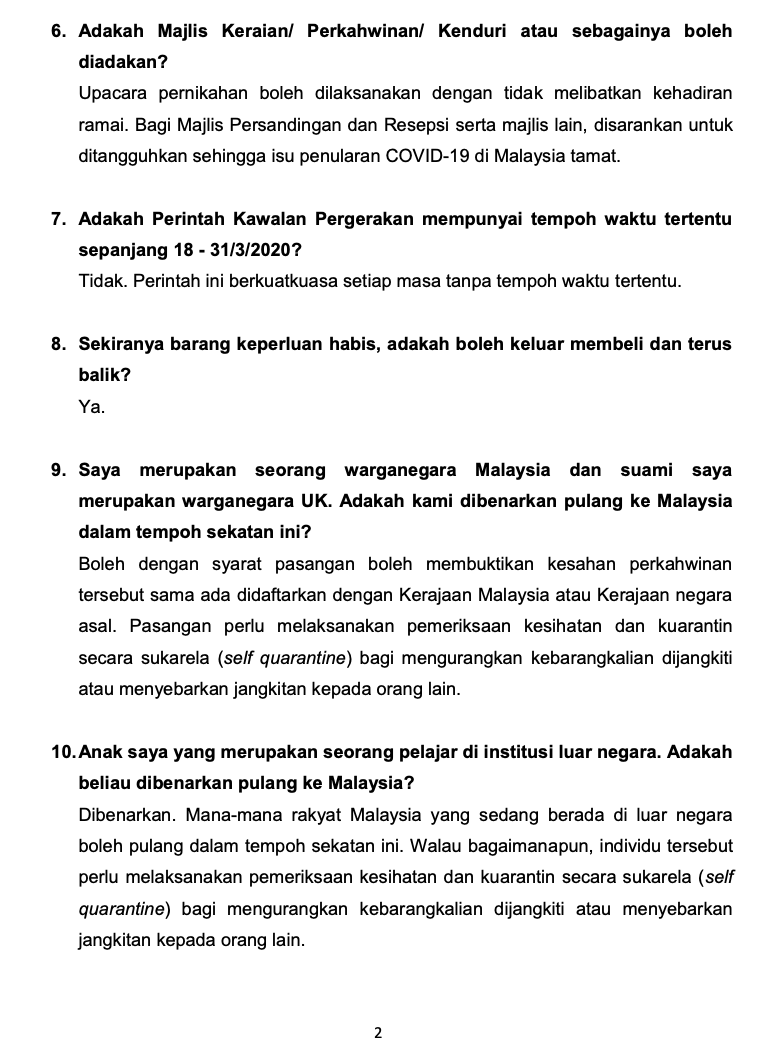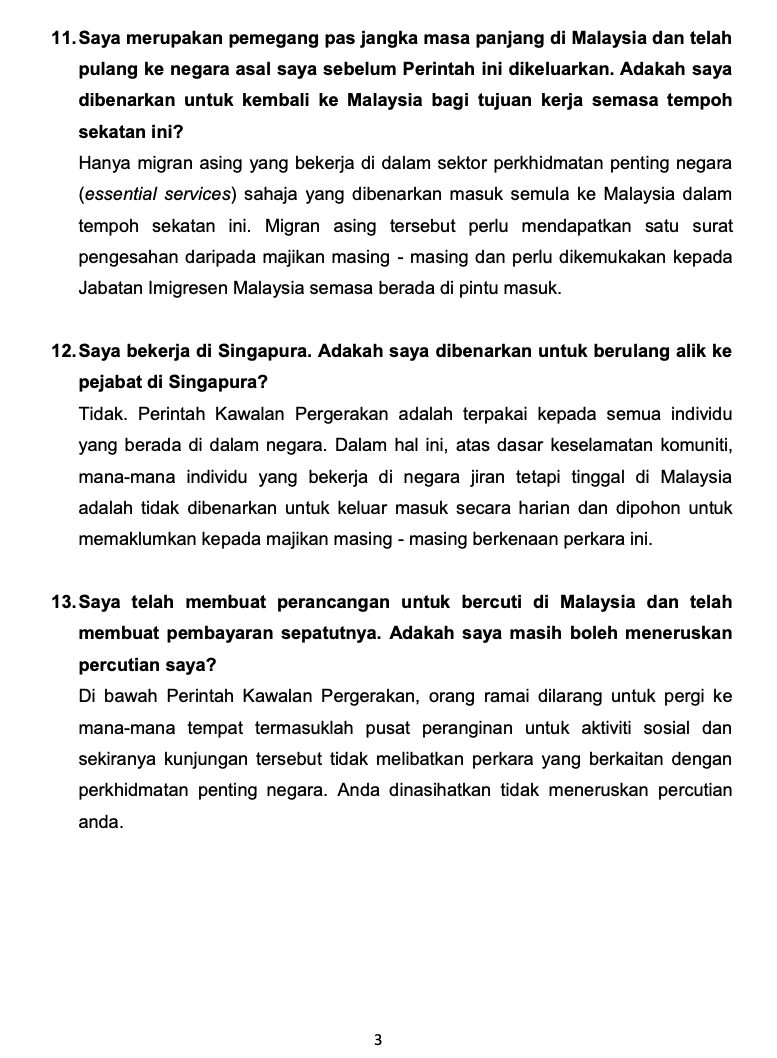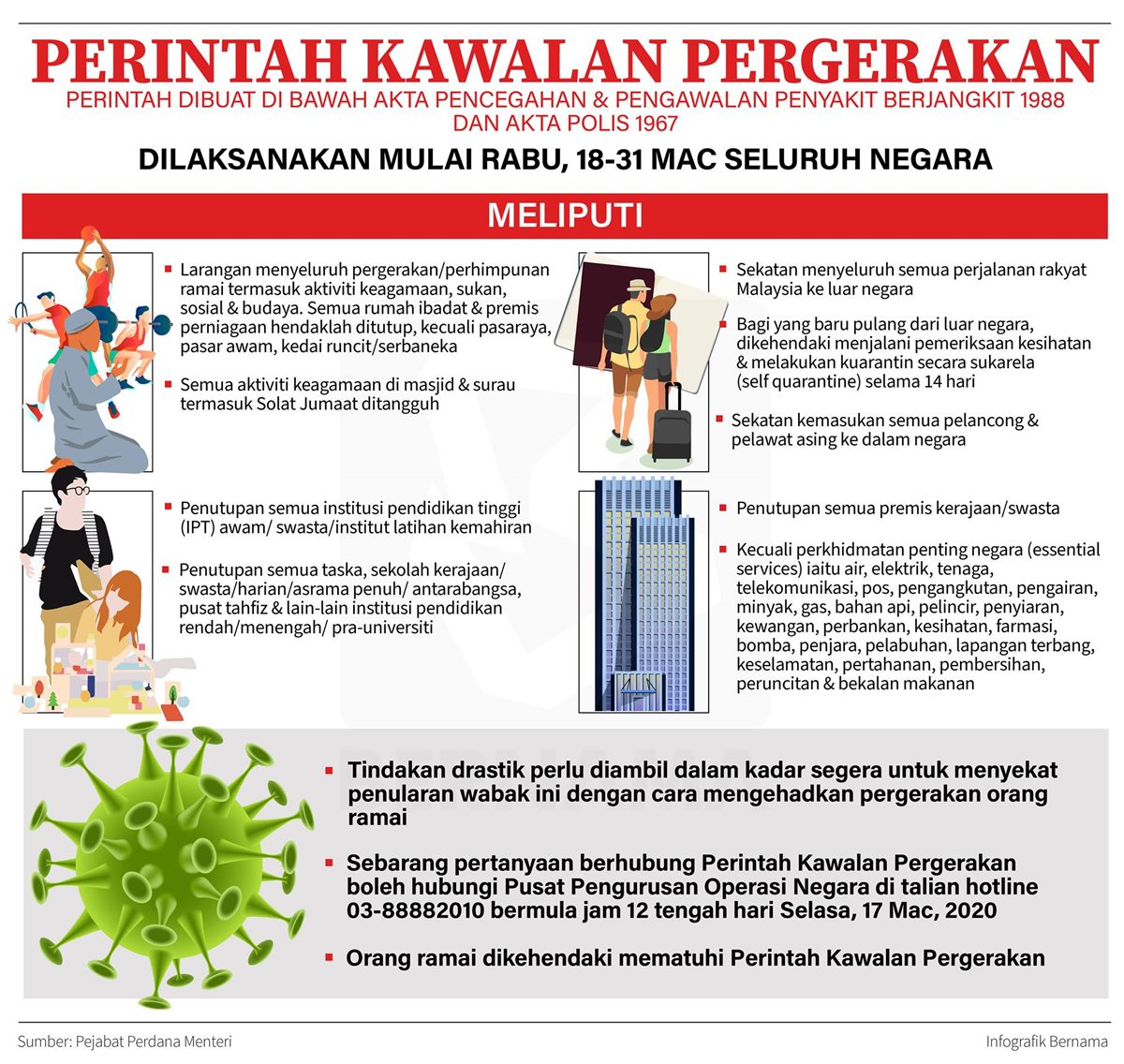 What is The CoronaVirus or COVID-19?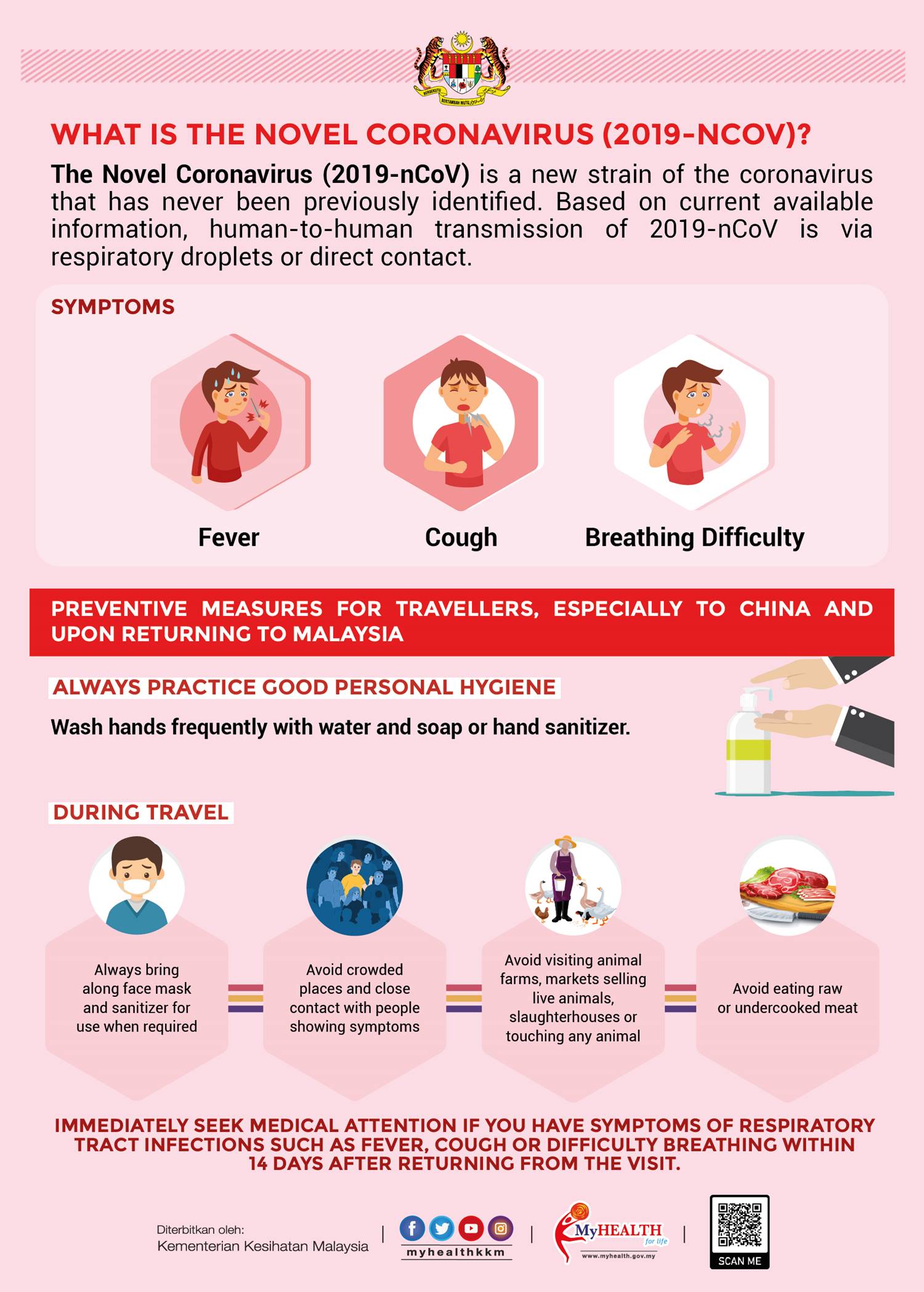 How is CoronaVirus (COVID-19) Transmitted?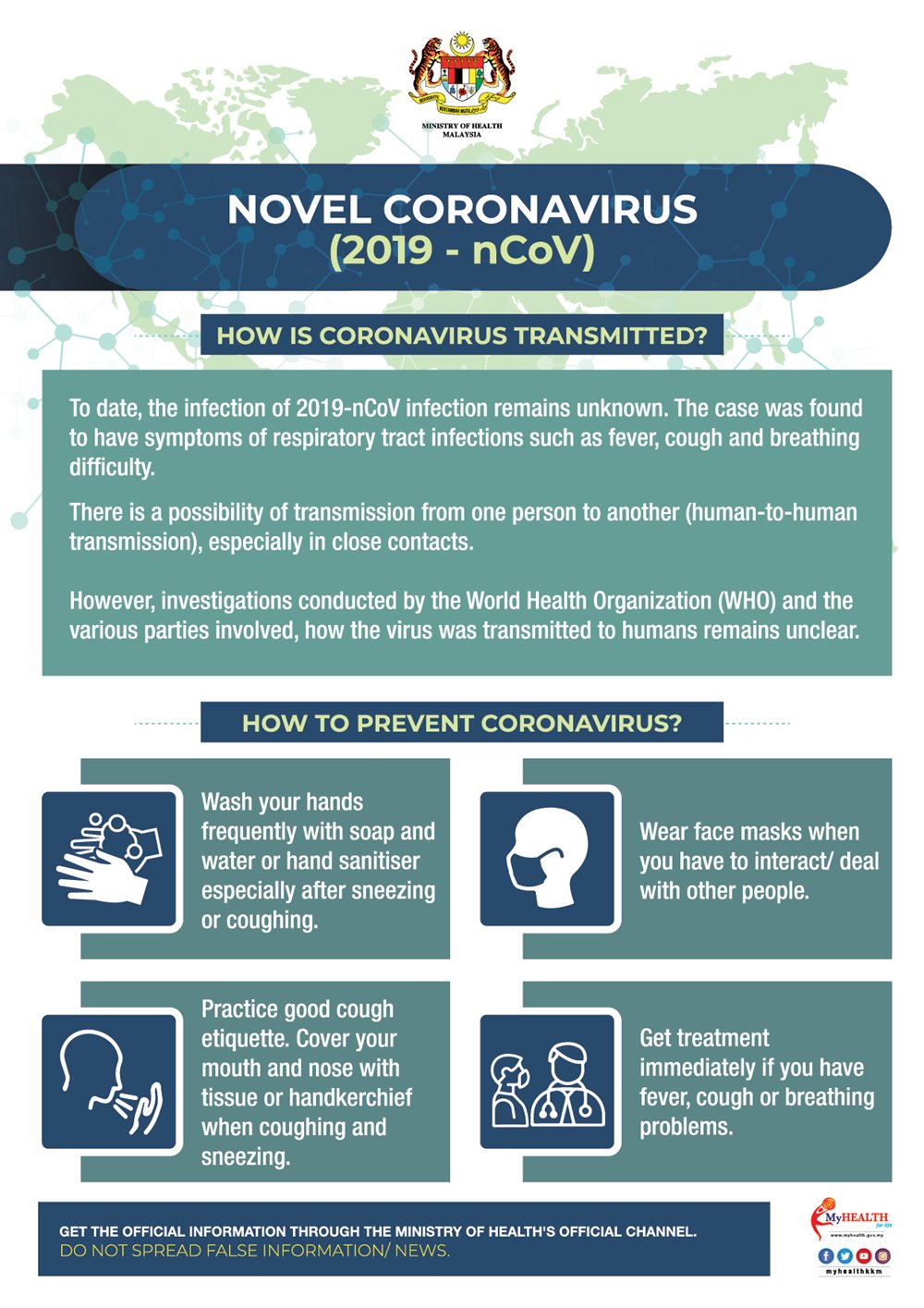 Check out this videos about Novel Coronavirus (COVID-19) and How To Prevent It, advices from Ministry of Health Malaysia.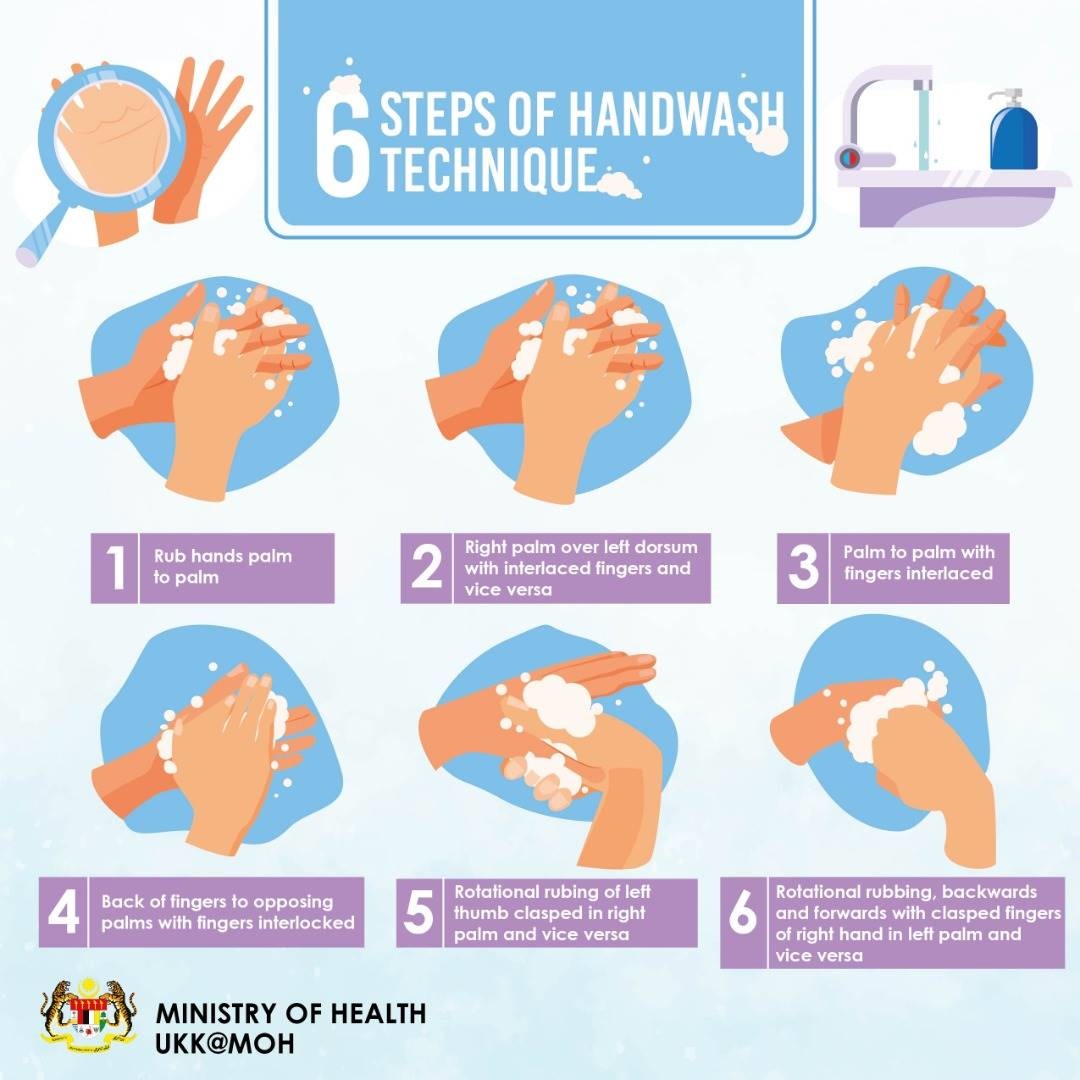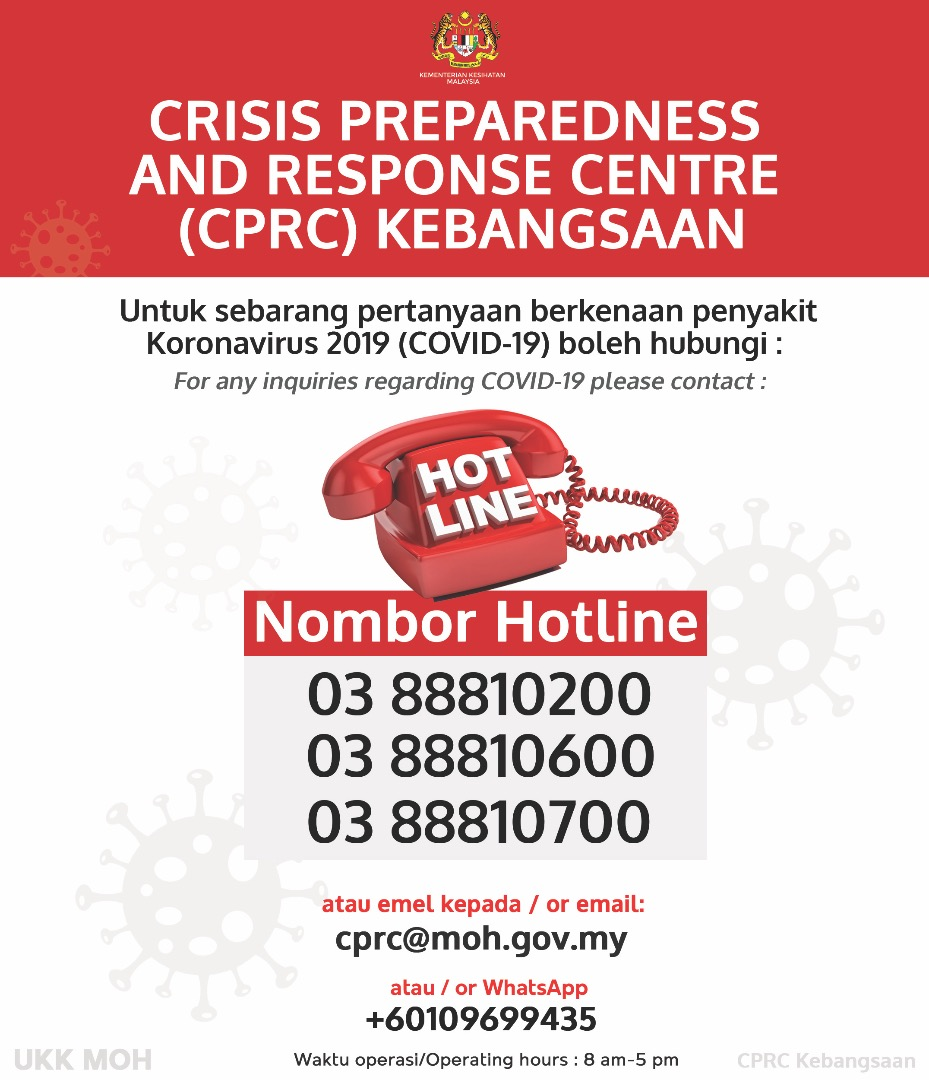 【WHO】Novel Coronavirus (2019-nCoV) Advice for the Public
【AIG MALAYSIA】Travel Advisory - China Coronavirus Update
Source: The Star Online,Bernama News and Ministry of Health Malaysia