In Mamonde's latest cleansing line, three flowers have been identified to offer power cleansing function while at the same time deliver floral goodness to the skin.
#1 Lotus Flower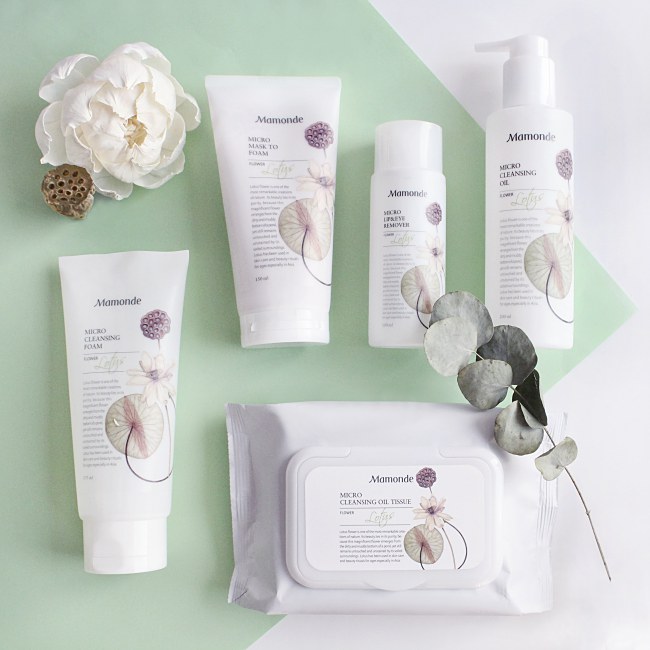 The Lotus Flower is used as a meditative object in ancient beliefs as it projects serenity and purity that calms the mind. Apart from its ability to calm the mind, the Lotus Flower also possesses many benefits to the skin. It contains a natural exfoliator known as the natural alpha-hydroxy acids which can help in removing dead skin cells and minimize blackheads.
Mamonde through its research has added not just the Lotus Flower but also the Lotus Seed (antioxidant properties) and Lotus Root (nourishment properties) in formulating its extract. This has resulted in the development of an effective facial cleansing line which includes the Micro Cleansing Foam (RM59), Micro Lip & Eye Remover (RM45), Micro Cleansing Oil Tissue (RM59), Micro Cleansing Oil (RM89) and the all-new Micro Mask to Foam.
#2 Damask Rose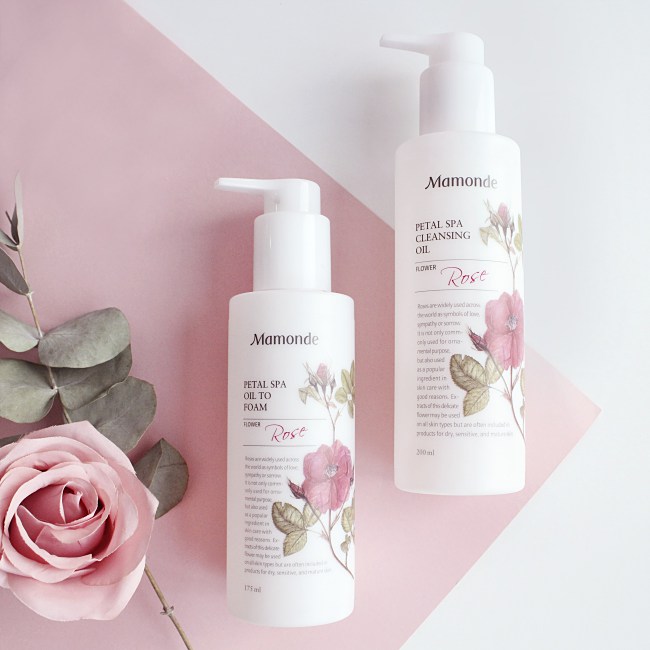 The rose is symbolically known to represent beauty, the season of spring and love. The Damask Rose, a hybrid species is known for its fine fragrance and is commercially harvested for the production of fragrance, rose oil and rose water. The petals are edible and is used for food flavouring, garnishing and also brewed as a herbal tea.
With the many uses of the Damask Rose, Mamonde identified it as the perfect ingredient for its cleansing line.
The Damask Rose is used in Mamonde's Petal Spa Cleansing Line which features two products: Petal Spa Cleansing Oil (RM89) and Petal Spa Oil to Foam (RM59).
#3 Iris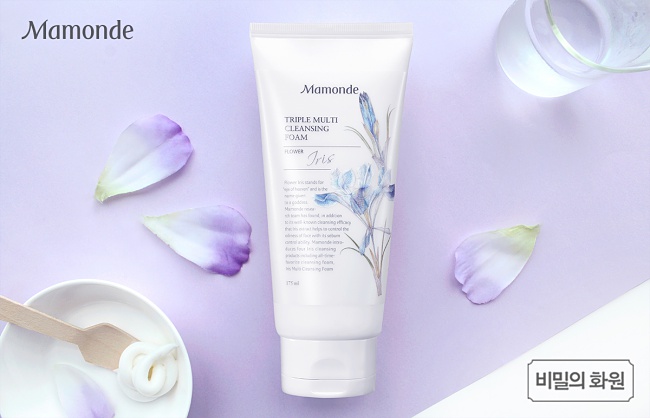 The Iris which signifies faith, hope, wisdom, courage and admiration has a rich history dating back to the ancient Greek because of its wide spectrum of colours and varieties. The Iris is a winter flower and is packed with natural goodness including anti-aging, skin-soothing, and it also contains isoflavones which make the skin looks healthier.
Mamonde's R&D also reveals that the Iris has an excellent cleansing power with anti-bacterial properties while helps to remove excess oil from skin. Mamonde uses Iris extracts in their Triple Multi Cleanser (RM49) blended with beta-carotene which is a precursor to vitamin A for skin revitalization.
Mamonde's Cleansing Line can be purchased through Mamonde Beauty Counters at Aeon 1 Utama, PJ, Aeon Mid Valley Megamall, KL, Parkson Suria KLCC, KL, Aeon Bukit Indah, JB, Aeon Tebrau City, JB, Aeon Queensbay Mall, Penang and, Parkson Gurney Plaza, Penang. It is also available on 11street.my and Lazada.com.my.