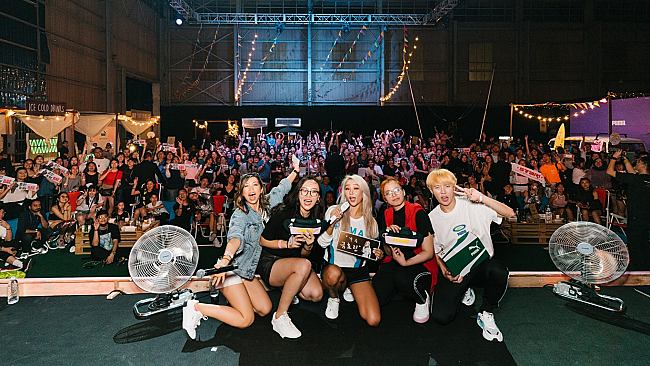 Prominent Kpop star, Hyolyn, made her first-ever solo appearance in Malaysia at PUMA CALI party held at Sentul Depot. Organised by PUMA Southeast Asia, the event was held in conjunction with the PUMA #CaliTravelog campaign featuring the iconic PUMA Cali sneakers and Hyolyn, the campaign ambassador.
In line with the adventurous and fun "Cali vibes", the venue was transformed into a boho-chic party ground with an array of free-to-play activities such as mini bungee for party-goers to participate with their friends, festival foods including burgers, popcorns, cotton candy from food trucks and stalls, all these set in a colorful Instagrammable space perfect for photo mementos.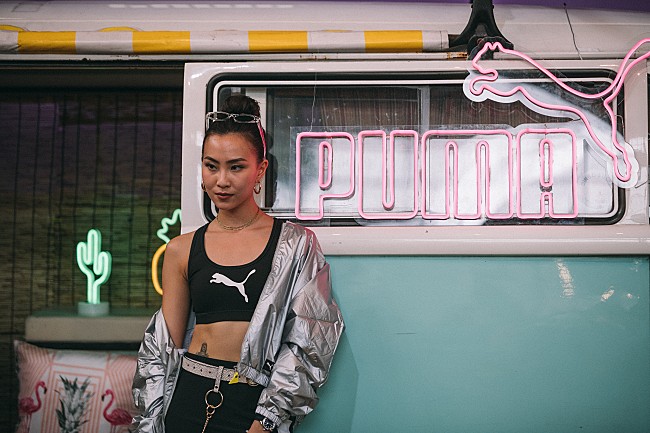 In addition to fans and winners in Malaysia, the 500-strong turnout at the by-invitation-only event included regional media from Singapore and Indonesia, PUMA friends and brand ambassadors such as actress Dawn Yeoh and radio DJ Sonia Chew from Singapore. Malaysian celebrities such as DJ Cza, Charis Ow, Alexis Sue Ann, Koe Yeet and Hanan Helme were also in attendance.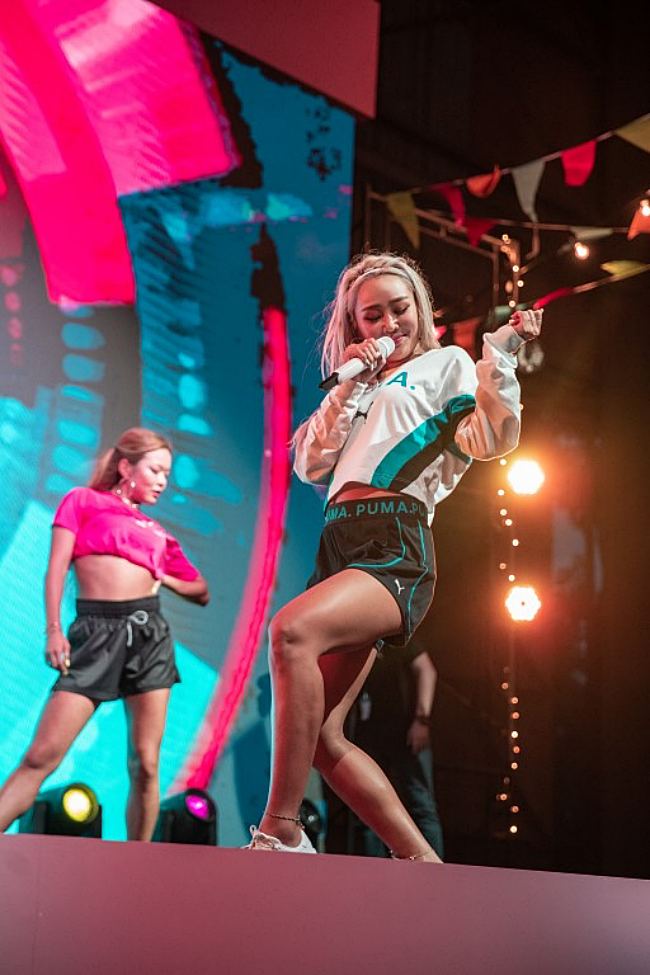 The finale of the evening was the much-anticipated "live" performance by Hyolyn. Illuminating the stage with her impeccable choreography and powerful vocals, Hyolyn wowed the audience with her hit singles such as SEE SEA, BAE and Dally. Hyolyn's signature dance move, the Dally dance, got the audience to groove along with her.
In addition to Hyolyn's "live" performances, three exhilarated lucky fans were invited to do a dance-off with Hyolyn on stage, making this one of the thrilling highlights of the PUMA CALI party.
Hyolyn is the face of the regional PUMA #CaliTravelog campaign in Southeast Asia that rolled out since January 2019. The 6-month campaign runs across in-store, out-of-home as well as online platforms in Malaysia, Singapore and Indonesia. In addition to the by-invitation PUMA CALI party, fans of PUMA CALI stand a chance to win a 'Cali Dream Trip' (worth USD4000) and enjoy a unique holiday experience in California.