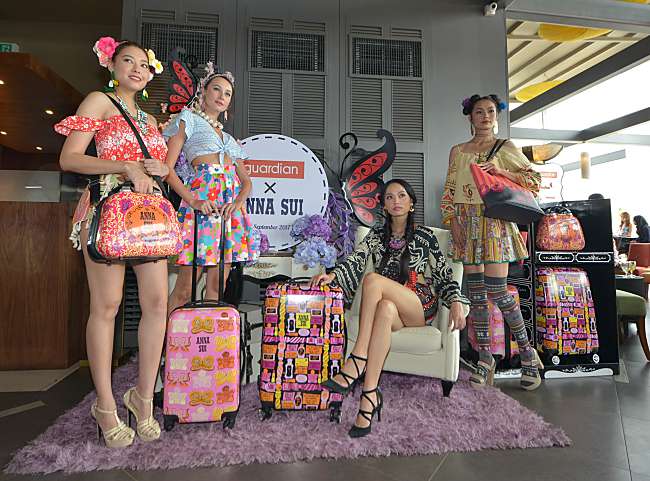 Recognising that Malaysians love to travel and want to look and feel good while travelling, Guardian Malaysia has collaborated with Anna Sui to develop exclusively designed collection to delight our shoppers!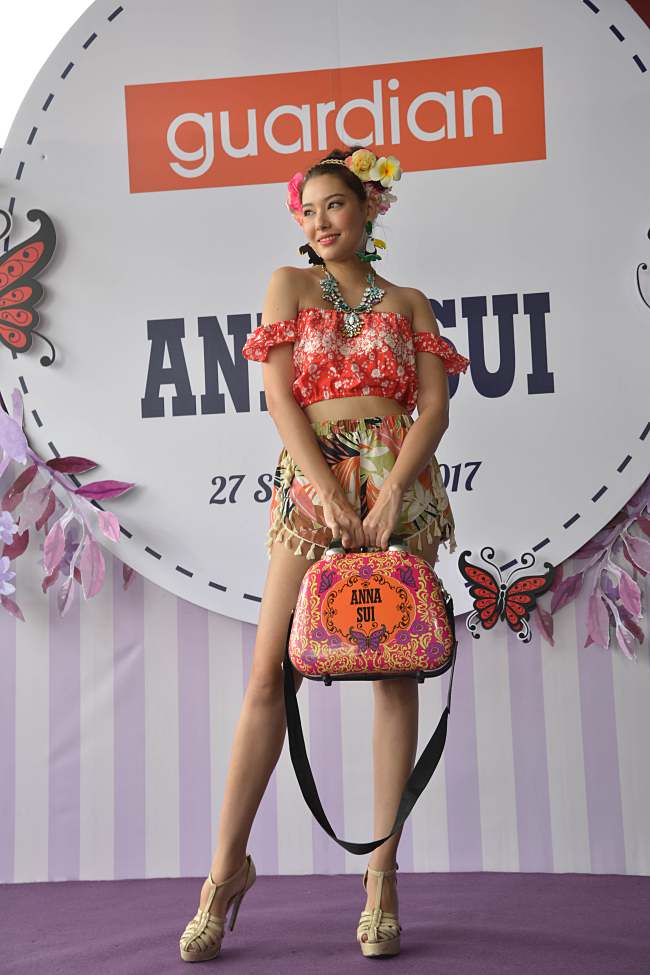 The Anna Sui Luggage Collection, comprising two trolley bags, one tote bag and one designer case, can be redeemed at attractive, discounted prices under its latest loyalty programme. The story behind the designs, as provided by Anna:
The 24-inch trolley bag: "The pattern comes from a Mid-century modern tea towel, with a barber shop quartet theme. It originally appeared in my Fall 2012 collection, which was inspired by the work of Charles and Ray Eames, and their collection of Folk Art Americana. We customized the print with Anna Sui slogans, perfume bottles and lipstick tubes."

The 20-inch trolley bag: "The butterfly print came from dresses in my Spring 2009 collection. The colours of the original pattern were quite similar to the way they are on the luggage. Some of the butterflies have been replaced with bottles of my Romantica fragrance!"

Tote-bag: "The rose bordered stripe design was originally done-up in black and white, with red flowers for a dress in my Spring 2007 collection. It remains one of the most iconic Anna Sui prints. A runway shot of the dress is on the cover of my new book, The World of Anna Sui."

Designer case: "The pattern is derived from various Anna Sui cosmetic boxes over the years."
But there is more. Guardian is offering two limited edition Anna Sui Eau De Toilette (EDT) starting in November. The EDT, in handy size of 30ml each, are the Dreams Yellow, and La Vie De Boheme, both prized at RM99.00, inclusive of GST, and would be available in only 150 selected stores.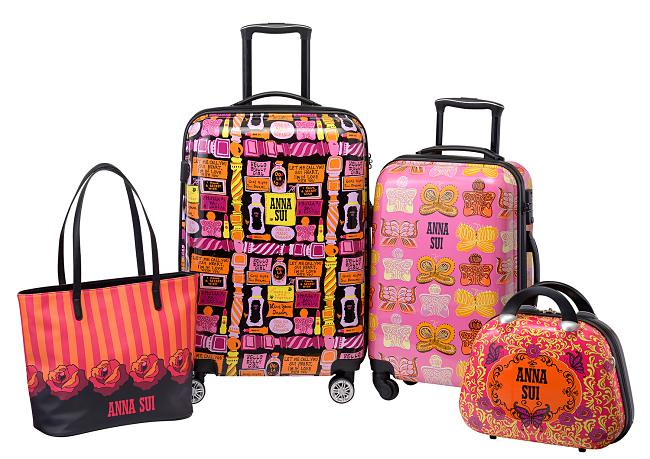 REDEMPTION MECHANICS:
For every purchase of RM20, shoppers will receive one stamp. They get one extra stamp if the purchase includes one of the 33 participating brands. Among the main participating brands are: Bio-essence, Dettol, Dove, Maybelline, Nivea and Pantene. They need to collect 10 stamps to redeem one item at the discounted price: The discounted prices of the four items are:
24-inch trolley bag at RM159.90 (compared to retail price of RM399);

20-inch trolley bag at RM129.90 (compared to retail price RM199);

Tote bag at RM69.90 (compared to retail price of RM129);

Designer case at RM59.90 (compared to retail price RM99).
Stamps will be issued starting from 28 September 2017 onwards.
Redemption starts from 28 October and ends on 31 December, 2017 or while stocks last. For more information, please visit www.guardian.com.my