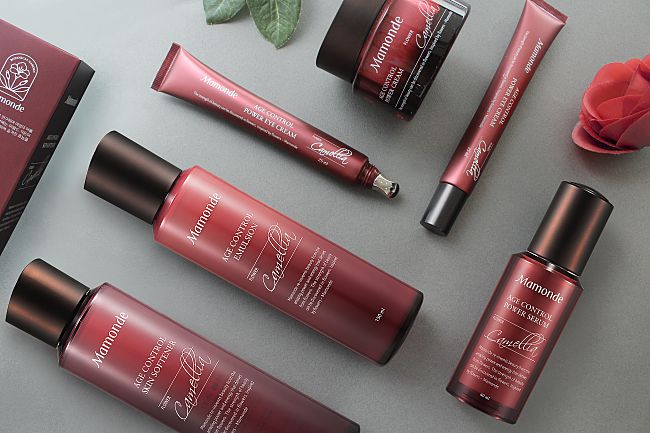 Mamonde, the flower expert has chosen Camellia as the main flower in formulating and upgrading its Age Control Line. Through research and understanding the nature of the Camellia, Mamonde found that the tough, resilient properties of the Camellia stems from the Saponin ingredient contained in the flower. Saponin, an ingredient normally found in red ginseng or ginseng, is known to increase immunity of the human body. In a similar vein, the Saponin found in the Camellia flower has a wrinkle care effect that helps eliminate free radicals most effectively. This, alongside the high capacity of antioxidants contained in the Camellia help prevent and slow down skin aging while help eliminate harmful oxygen radicals for a healthier looking, glowing skin.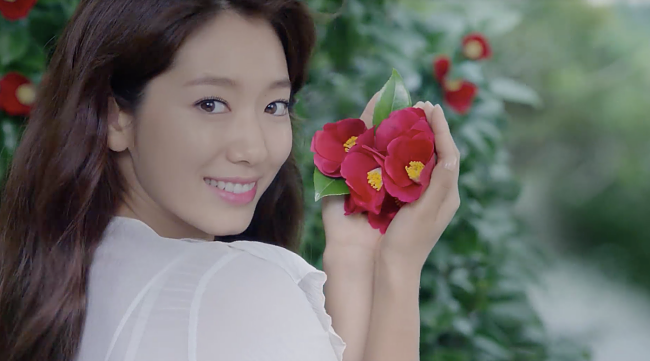 Mamonde's upgraded Age Control Line is also formulated with Camellia oil which possesses moisturizing power and is rich in unsaturated fatty acids to help maintain moisture level on skin surface while help strengthening skin barrier. Also known as the "Oriental Olive Oil", the Camellia oil which is rich in Oleic acid (a type of unsaturated fatty acid) helps form a moisture layer on skin, ensuring that the skin is always moisturised and look healthy.
Fine wrinkles on the skin is no doubt one of the typical signs of aging caused by dehydrated skin and decreased skin resilience. Nonetheless, research has proven that fine lines on the epidermis layer does not equate permanent damage and thus can be improved through treatments. Mamonde's upgraded Age Control Line which contains key ingredients such as the Saponin and Camellia oil helps provide ample moisture and wrinkle care effect, thus allowing skin to look youthful and glowy! The Mamonde upgraded Age Control Line includes the Age Control Skin Softener (200ml, RM99), Age Control Emulsion (150ml, RM109), Age Control Power Serum (40ml, RM185), Age Control Power Cream (50ml, RM185) and Age Control Power Eye Cream (25ml, RM175).
For more information, visit https://www.facebook.com/Mamonde.MY/