3D2NVCASIC
3D2N
CAN THO
15 JUN 2020 - 30 JUN 2021
BUY 3 ADULTS & FREE 1 ADULT/CHILD! (T&C APPLY)
TRIP DESCRIPTION
Valid for daily arrival at Can Tho.
Seat In Coach Service (Share Service).
2 To Go Ground Package (minimum 2 adults per booking).
Upon arrival Can Tho International Airport, pick-up by our local representative. Begin the city tour visit Binh Thuy Ancient House, which is is known as one of the most beautiful ancient houses in Vietnam's south-west with over 100 years old architecture. After that, visit Bui Huu Nghia Historical Monument. Bui Huu Nghia (1807-1872) whose pen-name was Nghi Chi was a poet and district chief who was honest and loved people. The memorial area has been recognized as a National Historical Monument attracting thousands of tourists each year and become a symbol of patriotism education, inquiring mind and humble attitude for future generations. Continue visit to Can Tho Museum (closed on every Monday & Friday), is the largest museum in the Mekong Delta. It was established in 1976 and has more than 5000 objects and historical relics. The museum displays the Delta's watercraft by models and watercraft depictions. After that, visit to Ninh Kieu Park. It was built from 19th century. Previously a wharf, the park is now a picturesque spot to sit and watch the colourful boats passing by on the flat, glassy water. Next, visit Ong Pagoda, a Chinese Temple. Then, visit Khmer Pagoda of Munirangsyaram, sits like a glimmering vision of gold adorned with colourful flags. It is one Vietnams Khmer Buddhist temples and is worth a visit even just to see its ornate golden decoration. As well as the temple, there is a monastery housing many monks who are often keen to converse with any interested. Free shopping at Big C Supermarket. Evening, walking tour to Ninh Kieu Pedestrian Bridge to enjoy night view and Ninh Kieu Night Market to taste some local food at own expenses. Ninh Kieu pedestrian bridge is the first pedestrian bridge in Mekong River Delta Region. The length of 199m, the width of 7.2m, is curved S letter-shaped. The body of bridge has two extension parts was built two lotus statues. Dinner at self expenses.
Transfer Travel by Coach or Van (depend of group size)
Meals Lunch at local restaurant, Dinner at self expenses
Hotel in Can Tho
Breakfast at hotel, early morning around 0730 hours pick up at hotel and drive to the countryside and take the boat to Cai Rang Floating Market (included Vietnam conical hat & life jacket), a must thing to see in Can Tho. It is the biggest floating market in the Mekong Delta. The shops and stalls at these markets are boats of different sizes. The main items sold there are farm products and specialties of Cai Rang Town, Chau Thanh District and neighbouring areas. Every boat has a long upright pole at its bow on which samples of the goods for sale are hung. During the early morning market hours, larger sized boats anchor and create lanes that smaller boats weave in and out of. The waterway becomes a maze of hundreds of boats packed with mango, bananas, papaya, pineapple, and even smuggled goods like cigarettes. Sellers tie their goods to a tall pole so that buyers can see from a distance what they are selling. Each boat is loaded with plenty of seasonal goods. Next, visit at local fish sauces and Hu Tiew (special noodle) sites to learn the processing also sampling the products. Guests may purchase all local products at nearby market here too. After lunch, transfer back to hotel and free at own leisure. Dinner at self expenses.
Transfer Travel by Coach or Van (depend of group size)
Meals Lunch at local restaurant, Dinner at self expenses
Hotel in Can Tho
Breakfast serve at hotel, free at your own leisure and at the set time you will be transferred to airport for flight departure.
Transfer Travel by Coach or Van (depend of group size)
Meals Breakfast in hotel
抵达芹苴国际机场后,由当地代表接机。开始芹苴市区游,参观杨氏祠堂,始建于1870年的杨氏祠堂,祠堂中西合璧,法式的建材、法式的纹样,搭配东方瓦片的屋顶,巧妙地融合了法式和南洋风格。然后,参观裴有义的纪念区。继续参观芹苴博物馆(每个星期一及星期五闭馆),是目前湄公河三角洲区域内规模最大的博物馆。博物馆成立于1976年,现今藏有5000多件文物。馆内并有湄公河三角洲一带船只的仿真模型。然后,前往宁桥公园。在这里可以看到一艘艘的船只在河上经过。接着,参观忠庙,寺内供奉关公、送子观音、王母、财神等。之后,参观穆尼朗亚兰塔。这是一座风格很纯粹的小乘佛教高棉佛塔,建于1946年,约有2000名和尚在此修行。塔内并未像其他越南大乘佛教的寺院一样,供奉了很多菩萨或道教的神。自由购物于Big C超级市场。傍晚,步行前往芹苴步行桥欣赏夜景及当地著名的宁桥夜市,自费品尝当地的小吃。晚餐自理。
Transfer : 乘搭旅游巴士或其它旅车(以团体人数为安排)
Meals : 午餐:餐厅,晚餐:膳食自理
Hotel : 芹苴市的酒店
早餐后,前往湄公河三角洲内最大的水上市场,丐冷水上市场(含斗笠及救生衣)。乘上小木船船游丐冷水上市场,在这里只要上船便可顺湄公河直下,这个市场主要是贩售农产品的,水果居多,小部分是蔬菜,每艘小船就像一个满载货物的移动货柜,商贩们通常会将几个船上有的水果悬挂在船头的竹竿上示意船上有售的东西,以便客人看到。在水果丰收的季节,你会看到整船的火龙果、芒果、香蕉、菠萝、木瓜,甚至是卷心菜等多得不能再多的品种堆积在船上,游来转去,是三角洲一带最不能错过的风景。接着,前往参观及了解鱼露的制作过程。午餐后,返回酒店休息,自由活动。晚餐自理。
Transfer : 乘搭旅游巴士或其它旅车(以团体人数为安排)
Meals : 早餐:酒店内,午餐:餐厅,晚餐:膳食自理
Hotel : 芹苴市的酒店
Transfer : 乘搭旅游巴士或其它旅车(以团体人数为安排)
Meals : 早餐:酒店内
Print Trip Details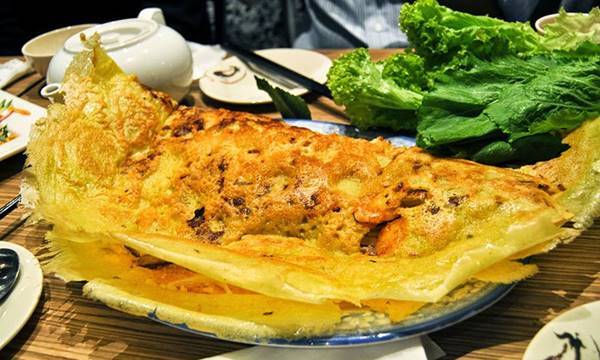 Trip Inclusive
02 nights' hotel accommodation in Can Tho
Daily breakfast at hotel and 02 lunches
01 half & 01 full days sightseeing with entrance fee
Round trip seat in coach airport-hotel transfer
English speaking tour guide/ driver guide service
Seat In Coach Service (Share Service)
01 bottle of drinking water (daily basis)
Trip Exclude
International/ Domestic air ticket
Individual expenses
Trip Mandatory
| ITEM | ADULT | CHILD |
| --- | --- | --- |
| Agency Collection Fee | 30.00 | 30.00 |
| Tipping for guide & driver | 40.00 | 40.00 |
General Terms
Rates quoted are subject to change without prior notice and/or upon hotel confirmation. This may be due to any special event and any immediate room surcharges implied by the hotel.
No refunds are given for any unused portion of this package or during tour.
An infant is not charged; hence no seat / no bed is allocated to infants. Child rate applies if a seat is required for airport transfer. Additional rate applies for hotel baby cot request.
The above itinerary is for reference only and visiting sequence may be different, and is subject to any necessary changes in accordance to local requirements.
12fly of Malaysian Harmony shall not be liable for any loses or expenses incurred due to delay, sickness, weather, strikes or any other causes beyond its control, such losses and expenses shall be borne by the clients.
Others 12fly terms & conditions applies.
Payment Terms
Deposit for this package is minimum MYR 100 per person