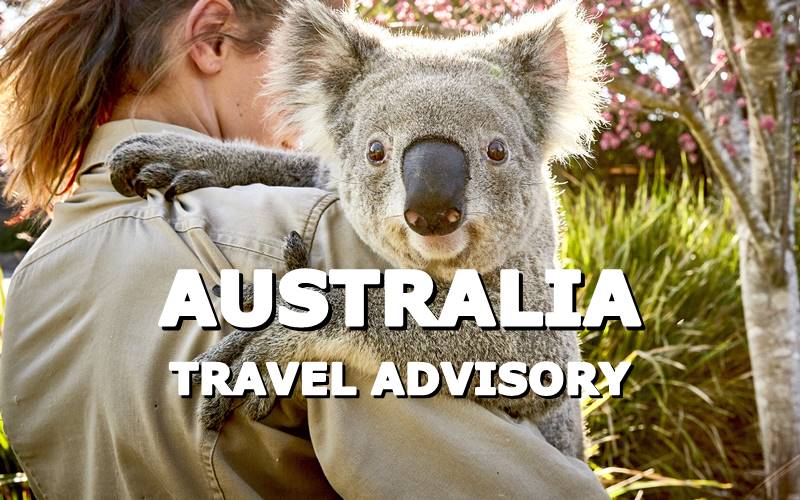 UPDATED: March 16, 2020
??????Anyone arriving in Australia from overseas will be forced to self-isolate for 14 days! ??????
The Australian Government announced: ??????
ALL

travellers to Australia will be required to self-isolate for 14 days
Ban on cruise liners from foreign ports arriving at Australian ports for 30 days.
Failure to comply can result in a fine of AUD11,000 to AUD50,000 and jail time depending on the state.

It comes after Prime Minister Scott Morrison announced all passengers arriving in Australia had to self-isolate for 14 days, and new travel advice that urged Australians to reconsider non-essential overseas travel.
Coronavirus (COVID-19) advice for travellers
When you travel internationally, biosecurity measures at the airport and in-flight will apply to you. Travel restrictions and other arrangements also apply to people travelling overseas, returning to or visiting Australia.
Biosecurity measures
At the airport
If you are unwell, airlines must refuse to let you fly. There will be extra screening of passengers at Australian airports to identify anyone who is unwell.
For more on screening and reporting of ill passengers, read coronavirus advice for travellers and airlines.
At overseas airports, Australian Border Force liaison officers will work with airlines to identify travellers who should not board.
In-flight
If you are on an international flight and show signs of an infectious disease:
the airline must report you to biosecurity officers

biosecurity officers will assess you before you get off the plane

you may be isolated or referred to a hospital
If you are unwell on a flight you will be identified and referred for assessment when you arrive at your destination.
Travelling overseas
If you are planning on travelling overseas, check the Smartraveller website regularly and subscribe for updates.
Australians should also reconsider taking overseas cruises, especially if you have other health concerns.
To find out:
Citizens and permanent residents returning to Australia
If you are an Australian citizen or permanent resident, you and your immediate family members can return to Australia.
Self-quarantine processes will apply.
Foreign nationals entering Australia
If you are a foreign national, you must self-quarantine in a home or hotel for 14 days after entering Australia.
Restrictions apply to foreign travellers from mainland China, Iran, Republic of Korea and Italy.
Visit the Department of Home Affairs website for:
Also read our international travellers fact sheet.
Stay informed
Remember to check the Smartraveller website regularly and subscribe for updates.
Whether you're travelling in Australia or overseas, make sure you know the facts about COVID-19.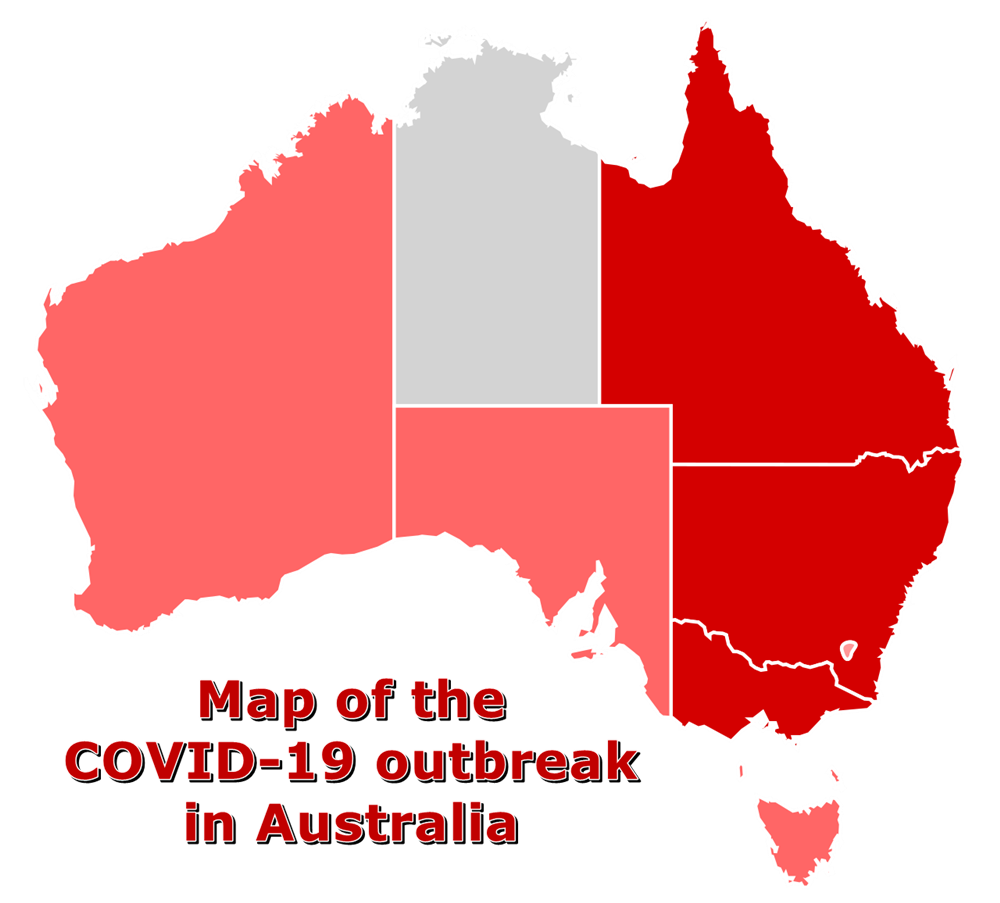 Cancelled, postponed and closed events
National
The Australia vs New Zealand men's cricket one day international series was cancelled after Game 1. The 2020 Australian Grand Prix was also cancelled. Cricket Australia cancelled the Australian women's cricket team's tour of South Africa due to the virus.

The AFL, AFL Women's, and the National Rugby League announced that they would not suspend play, but that matches would be played behind closed doors beginning 16 March. In addition, due to the imposition of mandatory quarantine for international travelers to New Zealand, it was announced that the New Zealand Warriors would remain based in Australia for the foreseeable future. The Australian Rugby League Commission is considering condensing or extending the 2020 NRL season The 2020 NBL Finals followed suit beginning with game 2, and would be immediately suspended if any participants were to be diagnosed.

The World Surf League cancelled all events in March 2020.




BMX Australia postponed the BMX Australia Nationals due to be held from 23 March.

The 2020 Super Rugby season was suspended following the conclusion of play on 15 March, citing the outbreak and the imposition of mandatory quarantine for international traveler's to New Zealand (who fielded 5 teams in the league).
New South Wales
The Sydney Royal Easter Show, the largest ticketed event in Australia, was cancelled only for the third time in its 197-year history.

On 15 March 2020, Vivid Sydney announced that its annual light festival would be cancelled for the first time in its history.

The Sydney Writers' Festival and the Festival of Dangerous Ideas in Sydney have both suspended ticket sales and are expected to cancel their seasons.
Tasmania
On 11 March the head of the Museum of Old and New Art (MONA), David Walsh, cancelled the Dark Mofo winter arts festival.
South Australia
South Australian National Football League men's and women's games will not be held in front of a crowd from 14 March.

Basketball South Australia decided jointly with the National Basketball league to postpone NBL1 Central games till at least 18 April 2020.

Rowing South Australia has cancelled the South Australian portion of Head of the River.
Victoria
The 2020 Melbourne International Comedy Festival (scheduled for 25 March-19 April 2020) will not go ahead.
Total COVID-19 Confirmed Cases in states of Australia
As of 16 March 2020 9:30am AEDT, there were 313 confirmed cases of coronavirus (COVID-19) in Australia:
134 confirmed cases in New South Wales (including a NSW resident who was diagnosed in Darwin but excluding a Victorian resident who was diagnosed in NSW)
71 confirmed cases in Victoria (including 3 from the Diamond Princess and including a Victorian resident diagnosed in NSW)
62 confirmed cases in Queensland (including 3 from the Diamond Princess)
20 confirmed cases in South Australia (including 1 from the Diamond Princess)
17 confirmed cases in Western Australia (including 2 from the Diamond Princess)
7 confirmed cases in Tasmania
2 confirmed cases in the Australian Capital Territory
1 confirmed cases in the Northern Territory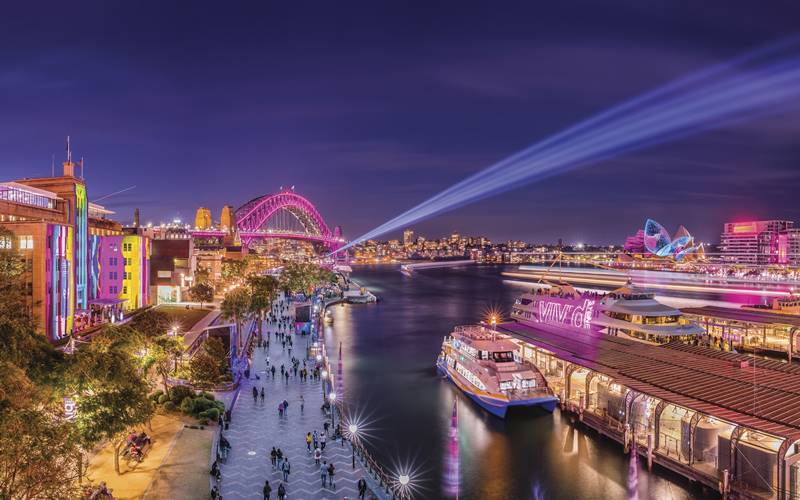 Sydney's annual Vivid light, music and ideas festival has been cancelled in a bid to control the spread of coronavirus on home soil.
The New South Wales Government made the announcement on Sunday 15 March 2020, citing the ban on non-essential organised gatherings of more than 500 people as the reason for the decision.
The festival was originally scheduled to run from 22 May to 13 June 2020.
Source: Australia Government Department of Health and ABC News Australia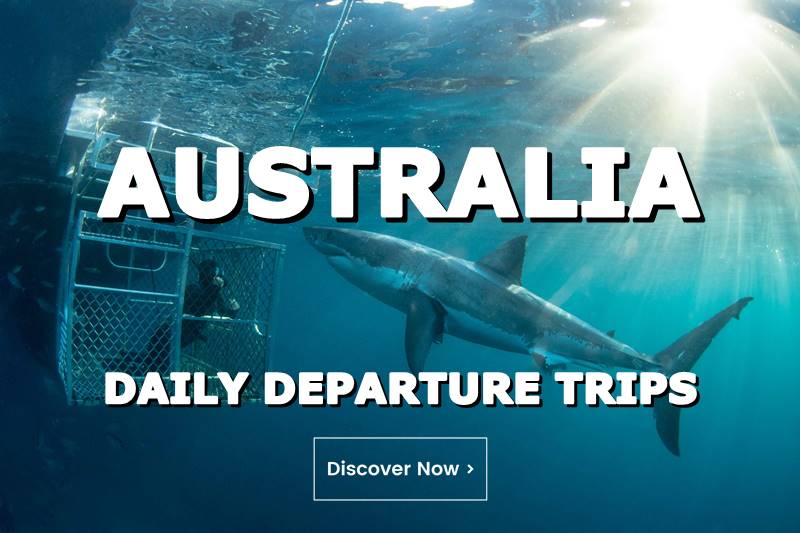 ??????There's nothing like Australia, in every part of its vast continent you'll find a wide range of unique experiences and attractions that are sure to deliver the most original and memorable holiday you've ever had. Engage with the unique and wonderful wildlife and explore its turquoise- colored coral reefs. Wind your way along dramatic coastal drives: or uncover sparkling white sandy beaches, where the only footprints you see are likely to be your own. Take a scenic flight over dramatic outback landscapes or relax at exclusive island beach resorts. Stay in indulgent safari lodges nestled against some of the world's most stunning natural landscapes. Experience the natural beauty that hosts the vitality of our modern cities. The choices are as diverse as the landscapes. ??????
Here is the Australia Top 11 Things To Do!
Visit World-Class Winery & Wine Tasting
'Surf' the Bondi Beach
Swim with sea lions in Eyre Peninsula
Discover a True Desert, Pinnacles
Phillip Island with Penguins Parade
Discover Sydney Opera House
Meet Movie Characters in WB. Movie Word
'Dive' into Great Barrier Reef
Uluru-Kata Tjuta National Park
Adventure Ride of Paradise Jet Boat
Hop Across to Kangaroo Island
?????? Find out another Top 65 Must Do Activities in Australia here