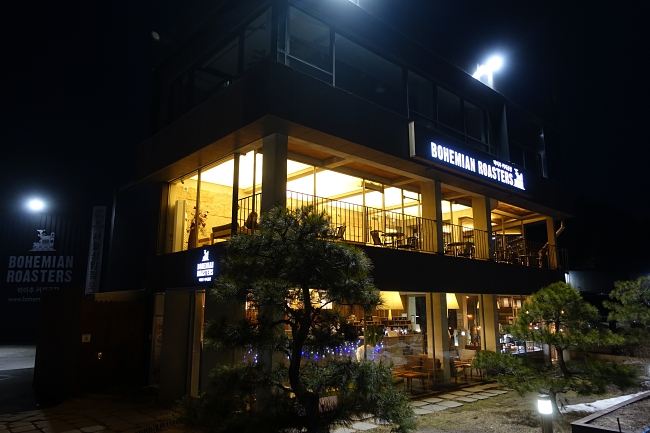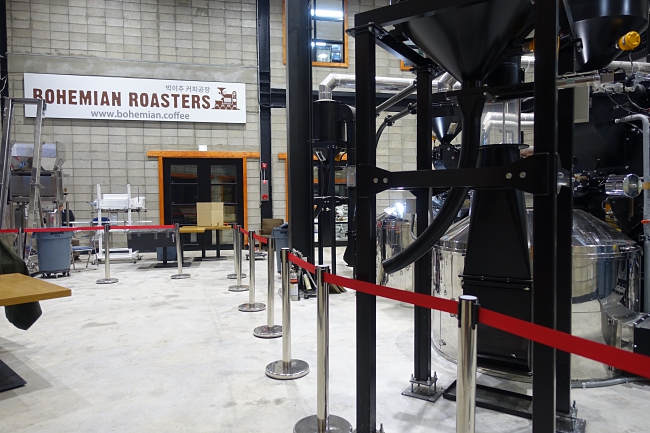 Bohemian Roasters may not be known by non-locals but it's actually pretty well-known by Koreans as Mr. Park Yi Choo, Coffee Master, is a first generation barista in Korea, and this store in Sacheong-myeon, Gangneung, is Bohemian Roasters' flagship café built with a coffee factory beside it where they roast their own beans.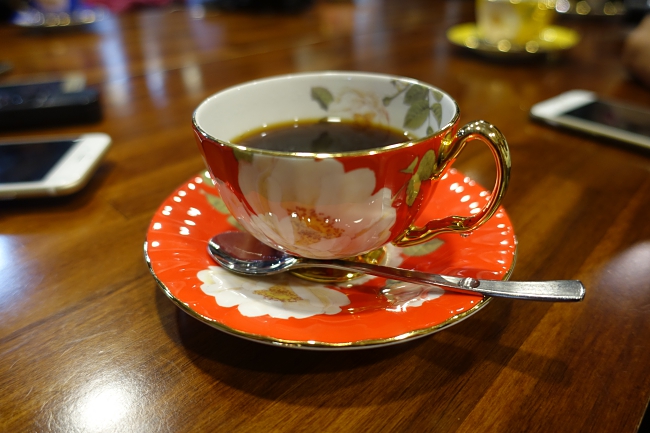 Bohemian Mix coffee
We had the opportunity to taste their most popular flavour, the Bohemian Mix, and it was good coffee. It's their very own recipe consist of coffee from Kenya, Columbia, Brazil, and Guatemala.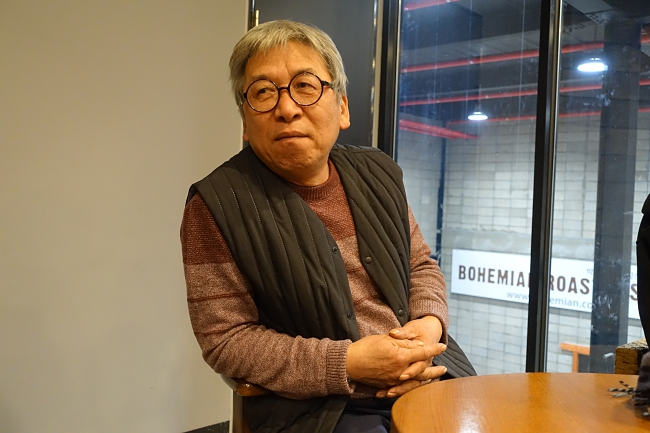 Mr. Park, Coffee Master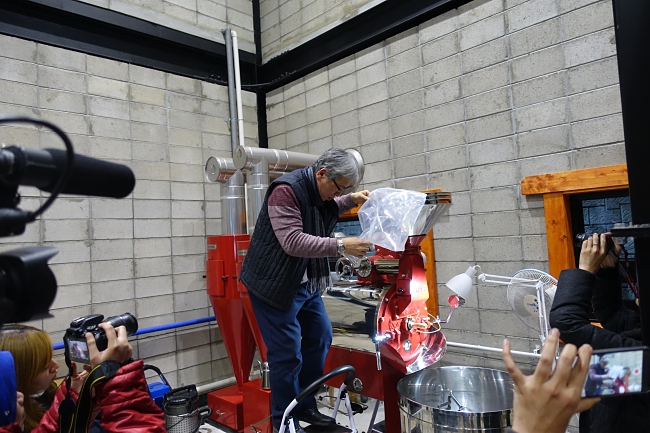 Mr. Park demonstrates coffee roasting
Also, Mr. Park was kind enough to talk to us and demonstrated how he roast his coffee beans in the factory. He did it with much skills and at the same time explaining to us what he was doing and why he is doing it. A true coffee master with a kind heart, he even mentioned that he is willing to teach to those who are willing to learn more about coffee.
Being a premium coffee brand in Korea, they do have a few cafes around Korea, and one of them located right beside the new Gangneung Ice Arena where some of the PyeongChang 2018 Winter Olympic and Paralympic sporting events will be held at.
Gangneung city, being one of the venue for a few of the sporting events for the 2018 Winter Olympics, is actually quite famous for its coffee. They've even won awards from the 2016 Korea Tourism Awards. If you are around the area, you should totally drop by Anmok Coffee Street, where it's a 5.67km driveway between Sacheon and Yeongjin beaches with more than 20 cafes along the road.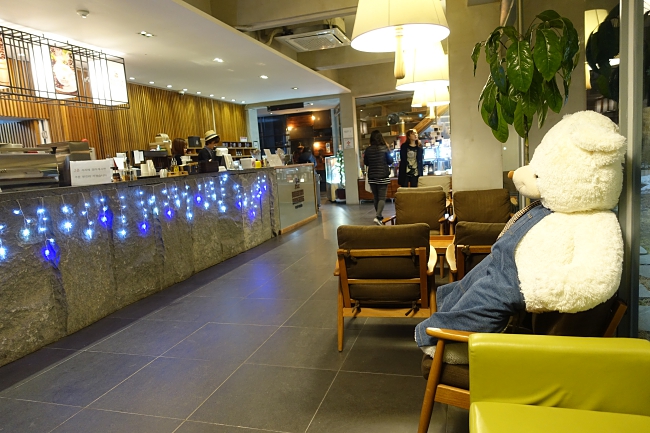 Bohemian Roasters
Address: 107 Haean-ro, Sacheon-myeon, Gangneung, Gangwon-do, South Korea.
Website: http://www.bohemian.coffee/