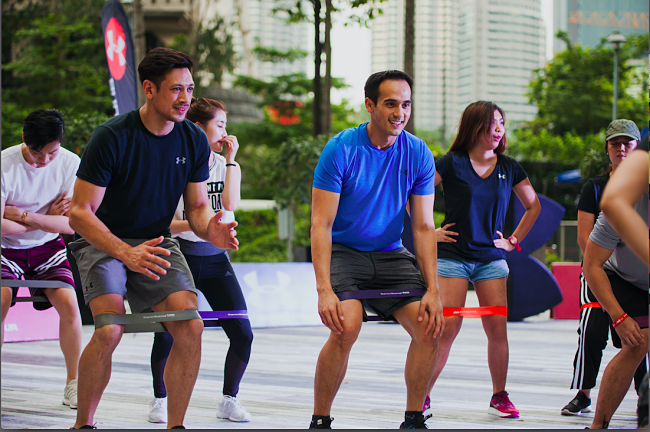 Naza TTDI together with Under Armour launched its socially driven initiative, Armour@ThePark at the Naza Tower, Platinum Park earlier today. In echoing the governments' call for a fitter and more active Malaysia, Naza TTDI and Under Armour have teamed up to inspire the public to choose a healthy lifestyle.
To officially launch this initiative, a group workout session was held to provide members of the media and the public a taste of the workout sessions that will be held every Tuesday until the end of the year. The group engaged in a full body workout for over 30 minutes with the twin towers serving as the ideal backdrop. Through this partnership, members of the public can now enjoy free weekly workout sessions that will be held every Tuesday 6.30pm at Naza Tower, Platinum Park.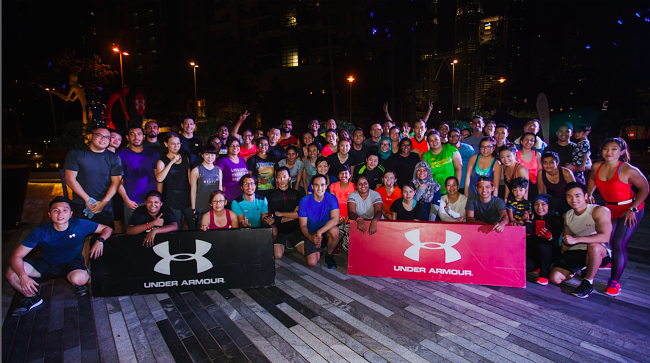 The weekly 1.5 hour sessions will be held throughout the year until 19 December 2017. These sessions will incorporate a host of different fitness disciplines powered by Under Armour such as Isolated Body Workout, Yoga, TRX and Kettlebell Work and RMT Workout. To ensure a proper and thorough workout, Under Armour's official gym partners and fitness professionals from PFC Studio, YogaonethatIwant and Celebrity Fitness will be present to lead the different workout sessions.
People of all levels of fitness are invited to take part, from beginners to fitness enthusiasts, professionals to newbie's – there is something fun for everyone.