KFC Malaysia is turning up the heat with the limited-time offer, KFC Ghost Pepper. Inspired by the flavours of Ghost Pepper, which is known as one of the world's hottest chili pepper, this latest innovation is set to send a fiery heat thrill that grows with every bite.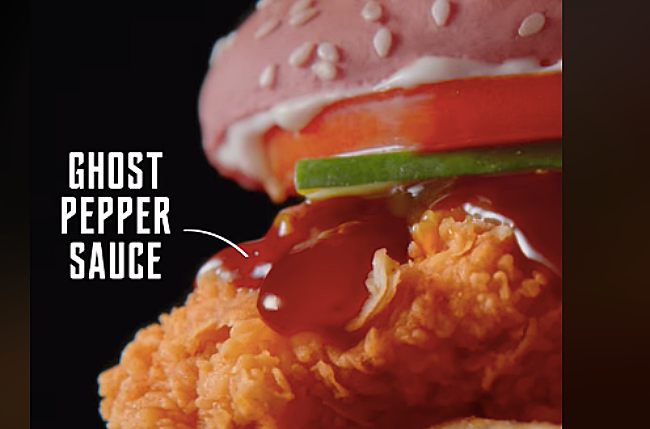 Also known as "bhut jolokia", the Ghost Pepper is famous for its "slow burn" sensation which triggers the taste buds soon after it is eaten, starting off with a nice subtle heat which slowly intensifies with each bite. This intense and exciting spiciness can now be enjoyed with the new KFC Ghost Pepper Zinger burger and Twister. Presented in a bold red burger bun and red tortilla, the popular KFC Zinger is spread with the smokey Ghost Pepper sauce and mayonnaise, topped with Japanese cucumber, tomatoes and crunchy BBQ nachos.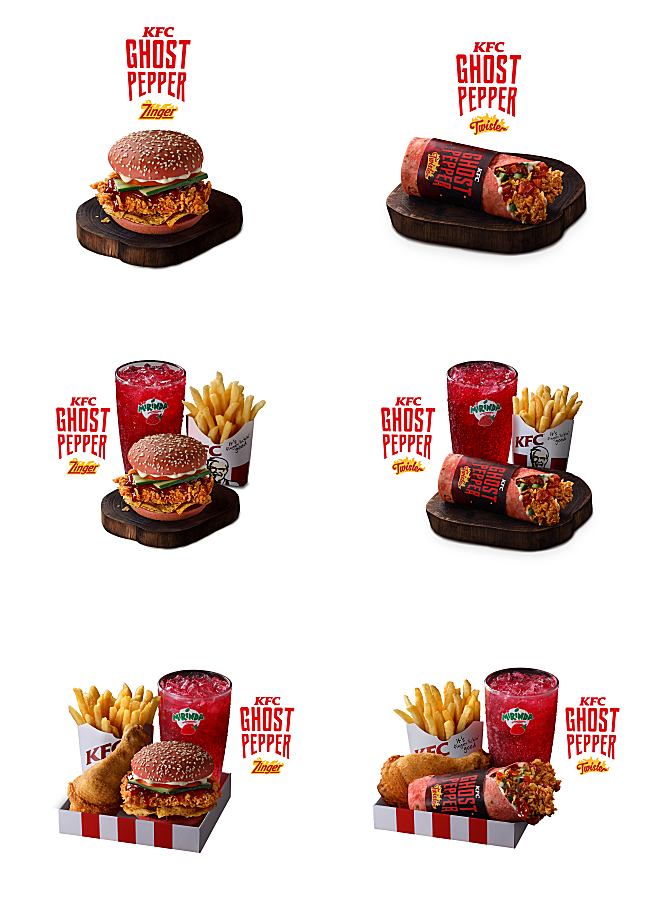 KFC Ghost Pepper Zinger burger and Twister are available in à la carte starting from RM10.90 (Zinger burger) and RM8.90 (Twister). For a complete meal, opt for the KFC Ghost Pepper combo meals with fries and a refreshing Mirinda Strawberry carbonated drink. The box meals comes with an additional 1-pc chicken.
The KFC Ghost Pepper is available nationwide at all KFC restaurants from 21 February 2019, while stocks last! For more information, please visit: www.kfc.com.my