IPOHLWHS
1D0N
PERAK
18 APR 2022 - 31 MAR 2023
TRIP DESCRIPTION
The action and adventure continue after dark with new and exciting attractions and performances. Experience the night brought to life at Sunway Lost World Of Tambun. More than just a destination, it's a complete day till night destination.
Lost World Hot Springs & Spa
Relax and unwind in pools of natural hot spring waters. Achieve complete relaxation at the most exotic hot springs and spa in Malaysia. Expanded and renewed, Lost World Hot Springs and Spa now boasts a total of 12 pools including Saphira's Bistro, a new eatery which serves delicious light refreshments by the Hot Springs.
Operating Hours
Daily Open from 6:00pm till 11:00pm
Transfer NIL
Meals NIL
Hotel NIL
怡保双威打扪迷失乐园夜间温泉
耗尽了一整天的体力后,最好就是去泡一泡温泉舒缓疲惫的身心了。这富含天然矿物质的温泉水温介于 40°C 至 50°C 之间,能够治疗皮肤病和关节炎等问题。晚上,游客们可在灯光炫彩夺目的温泉池里泡汤、使用各式各样的水压按摩、听 Live 的演唱。尤其晚上泡在温泉,吹着凉风,真是一大享受呢!
Transfer : NIL
Meals : 无
Hotel : 无
Print Trip Details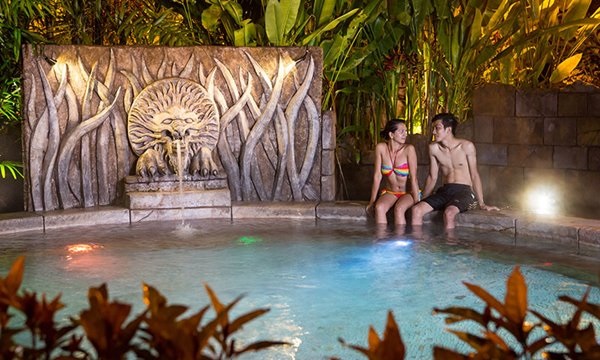 Trip Inclusive
Access to Lost World Hot Springs & Night Park only
Trip Exclude
Subject to government SST 6% for year 2022. (To further encourage domestic tourism, the government has extended the exemption for tourism tax and services tax for hotel accommodation until 31 December 2021.)
General Terms
12FLY.COM.MY (Malaysian Harmony Tour & Travel Sdn Bhd) reserves the right to change the ticket prices and validity, block-out dates and designated day dates without prior notice.
Tickets are non-transferable, non-exchangeable, non-refundable, not for re-sale and are revocable.
12FLY.COM.MY (Malaysian Harmony Tour & Travel Sdn Bhd) shall not be liable for any loses or expenses incurred due to delay, sickness, weather, strikes or any other causes beyond its control, such losses and expenses shall be borne by the clients.
Loss of voucher will be solely under the full responsibility of the passenger.
Others 12fly terms & conditions applies.
Payment Terms
Full payment is required upon booking. Non-refundable once booking confirmed.