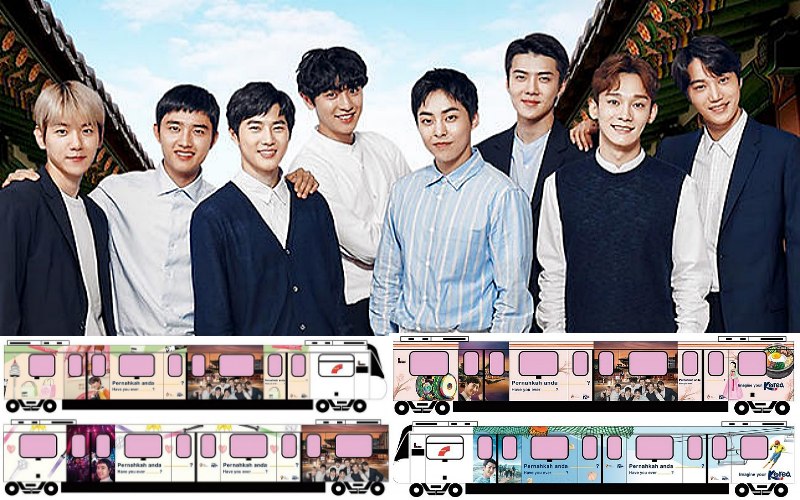 Korea Tourism Organization (KTO) Malaysia organised a new contest where you stand a chance to win yourself amazing prizes while you ride in one of these EXO themed LRT (Kelana Jaya Line only) coaches.
They have 4 coaches in total that are decorated with different Korea attraction and activity photos. The themes include:

#1 Adventure Theme Presented by EXO Sehun

#2 Hallyu Theme Presented by EXO D.O

#3 History and Traditions Theme Presented by EXO Suho

#4 Korean Trends Theme Presented by EXO Kai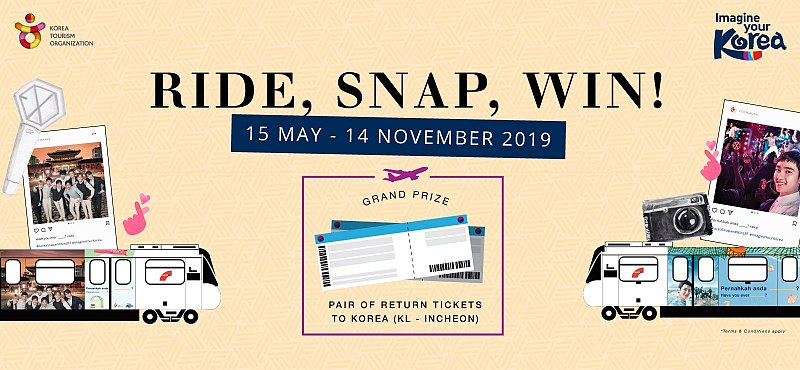 The contest is simple. Below are the details:
Like and follow KTO Malaysia's Facebook and Instagram.

Take a few photos or videos of the EXO LRT (interior or exterior of the LRT are accepted) and share them on your Facebook or Instagram with the hashtag #RideWithEXO (Make your your settings is in public otherwise they won't be able to see your post).

Login to Kaki Korea Club (KKC) account (Click here to register for a free KKC account).

Fill up the survey form at the bottom of VisitKorea Contest page here, paste your sharing link and answer some simple questions about the EXO LRT.
Contest runs from the 21 May-14 November 2019 (6 months). Winners will be announced on the 15 November 2019. Prizes are as below:

For more informations of the contest, redemption details, and terms and conditions, please visit VisitKorea website here.
Planning a trip to Korea? Check out some of these affordable South Korea itineraries!