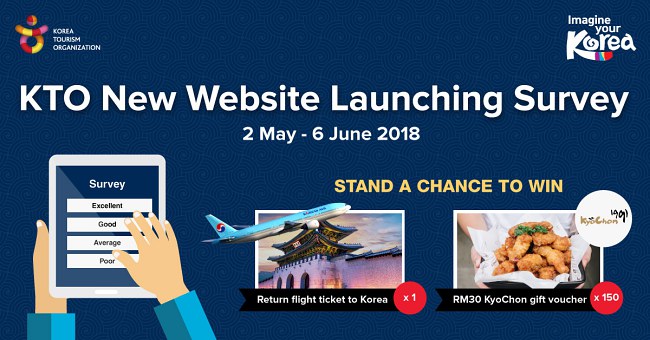 Korea Tourism Organization (KTO) Malaysia just announced its newly revamped website and it looks pretty sweet. So easy to navigate and pleasing to the eyes.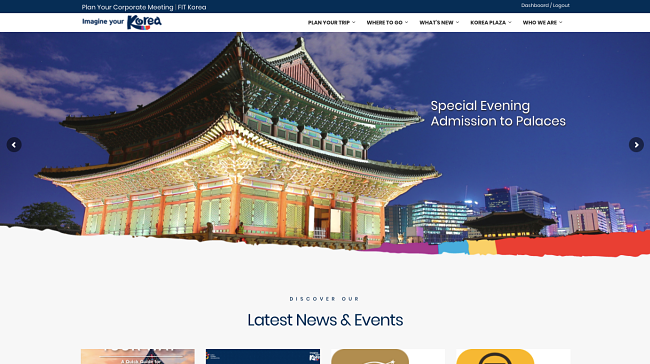 After 4 years, they've managed to gather 70,000 over members who have attended either their free Korean cultural classes, participated in their online contest, and etc. Yes, they do give out free language, cooking, and dance classes. Thus, sign up if you want to know more.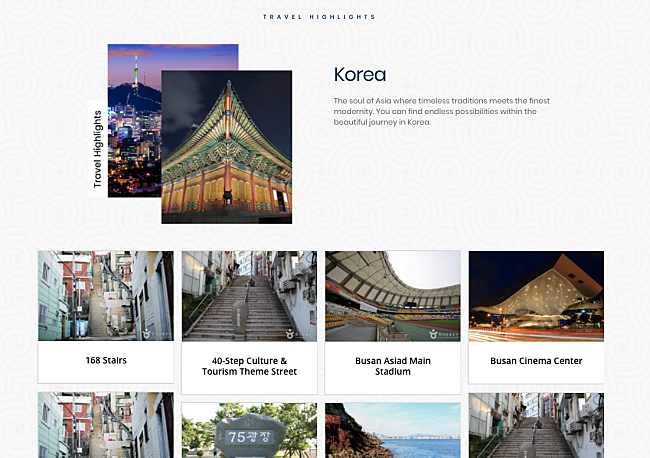 In conjunction with their new website, they are running a content from 2 May to 6 June 2018, and all you have to do is to complete the survey and share the page on your FB, IG, or Twitter. With that, you'll be in the running to win Return flight ticket to Korea with Korean Air or RM30 Kyochon cash voucher.
For more information, visit http://www.visitkorea.com.my/welcome-to-the-new-kto-malaysia-website/